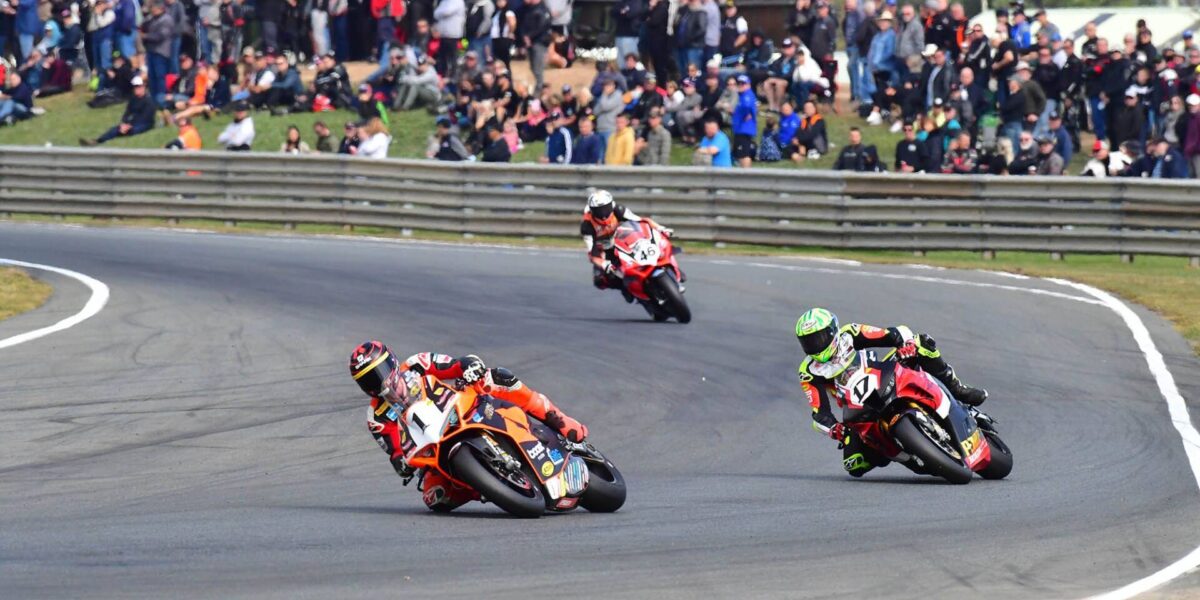 ASBK Fans Treated To Race For The History Books At Wakefield
It was a tantalising weekend of lap record breaking action with breath taking edge of your seat racing on track in front of a record breaking Wakefield Park Raceway crowd, last weekend for round 3 of the mi-bike Motorcycle Insurance Australian Superbike Championship, presented by Motul.
The record crowd at Wakefield were treated to some of the best ASBK racing seen in recent years with very strong battles across all classes.
Lap records were broken in nearly every class from the outset on Friday when riders hit the track for free practice.
But it was the Alpinestars Superbike class on Sunday where fans were left salivating after race one, which saw Boost Mobile with K-Tech Wayne Maxwell use his pole position to perfection jumping straight out in front.
A sensational battle between Maxwell and Penrite Honda's Troy Herfoss ensued as they cleared out from the rest of the pack.
The race was red flagged with several laps to run just as it looked like Penrite Honda's Troy Herfoss was mounting a challenge on Maxwell.
Maxwell would take the win from Herfoss, and Desmosport Ducati's Mike Jones in third.
While fans were left wanting more, they didn't have to wait long after a pit lane walk which saw bumper crowds getting up close and personal with riders, teams and ASBK spec machinery.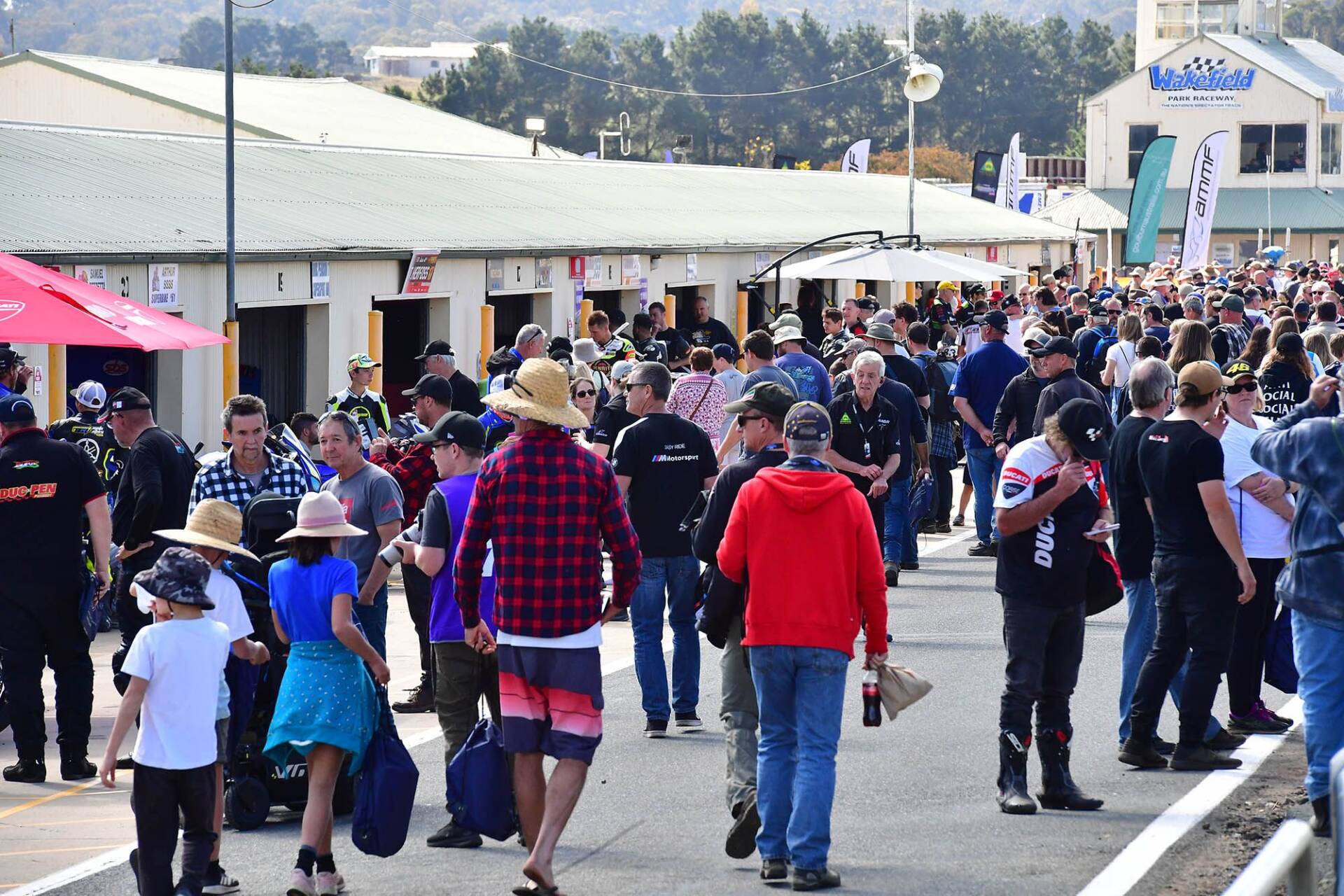 In race 2 of the Superbike class it was Jones who jumped ahead, before Maxwell was able to leapfrog the Queenslander at the tail end of lap 1.Herfoss followed closely behind Jones in what was an edge of the seat race which whipped trackside fans into a frenzy and no doubt had those watching at home biting their fingernails.
In the closing laps Herfoss struggled to get past Jones who was brilliant on the brakes. On Lap 13 of 20, with Maxwell out to a 1.7second lead over Jones, Herfoss made his move which left fans gasping trackside as they rode every bump, left and right turn with the former Goulburn boy.
As each lap passed, Herfoss gained significant ground dropping Jones off his rear, the laps remaining were whizzing by and didn't look like he would have enough time to catch Alpinestars Supoerbike points leader, Maxwell.
Fans scrambled to the fence line in the dying moments of the race knowing this would be the last time they see Maxwell racing in the ASBK at the circuit and their local boy Herfoss scrambling for every millisecond in the hope to not only catch the Ducati but pass him for the win.
With six laps to go, Herfoss was 1.6 seconds behind Maxwell, yet he had clearly gapped Jones within half a lap.
Both Maxwell and Herfoss were running 57second lap times, with Herfoss' bike moving around at every corner.
The Honda rider rode the final laps like a man possessed and was only narrowly reducing the margin slightly at every lap but with four laps to go looked as they he wouldn't catch the Champion.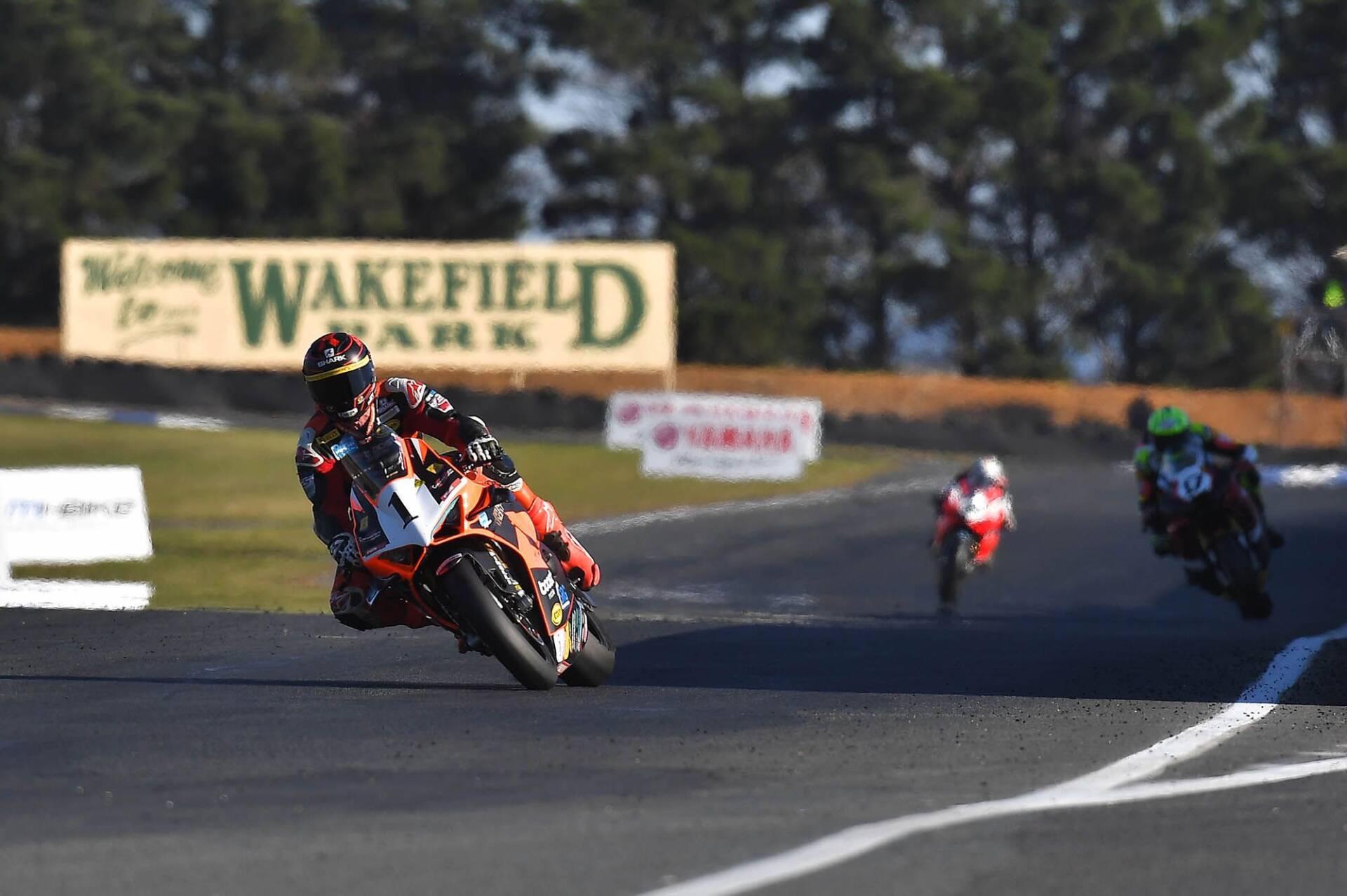 On lap 17, Herfoss had closed the gap to 1.1seconds, as hundreds of fans around the track all stood up watching the last tree laps of the race and Honda team manager Deon Coote looked on nervously from the pit wall.
Herfoss continued to produce faster laps than Maxwell, and on the penultimate lap was only 0.553 behind.
With trackside fans yelling and cheering their favourite rider on Herfoss dive-bombed Maxwell at the bottom of the Alpinestars hill on the last lap, and in the final corner the Honda rider dived to the inside of the corner all locked up to block Maxwell, and luckily managed to hold Maxwell off as they raced to the finish line.
This was the most spectacular race in recent years and the trackside fans ensured the riders received a thumping applause for their spectacular racing on track.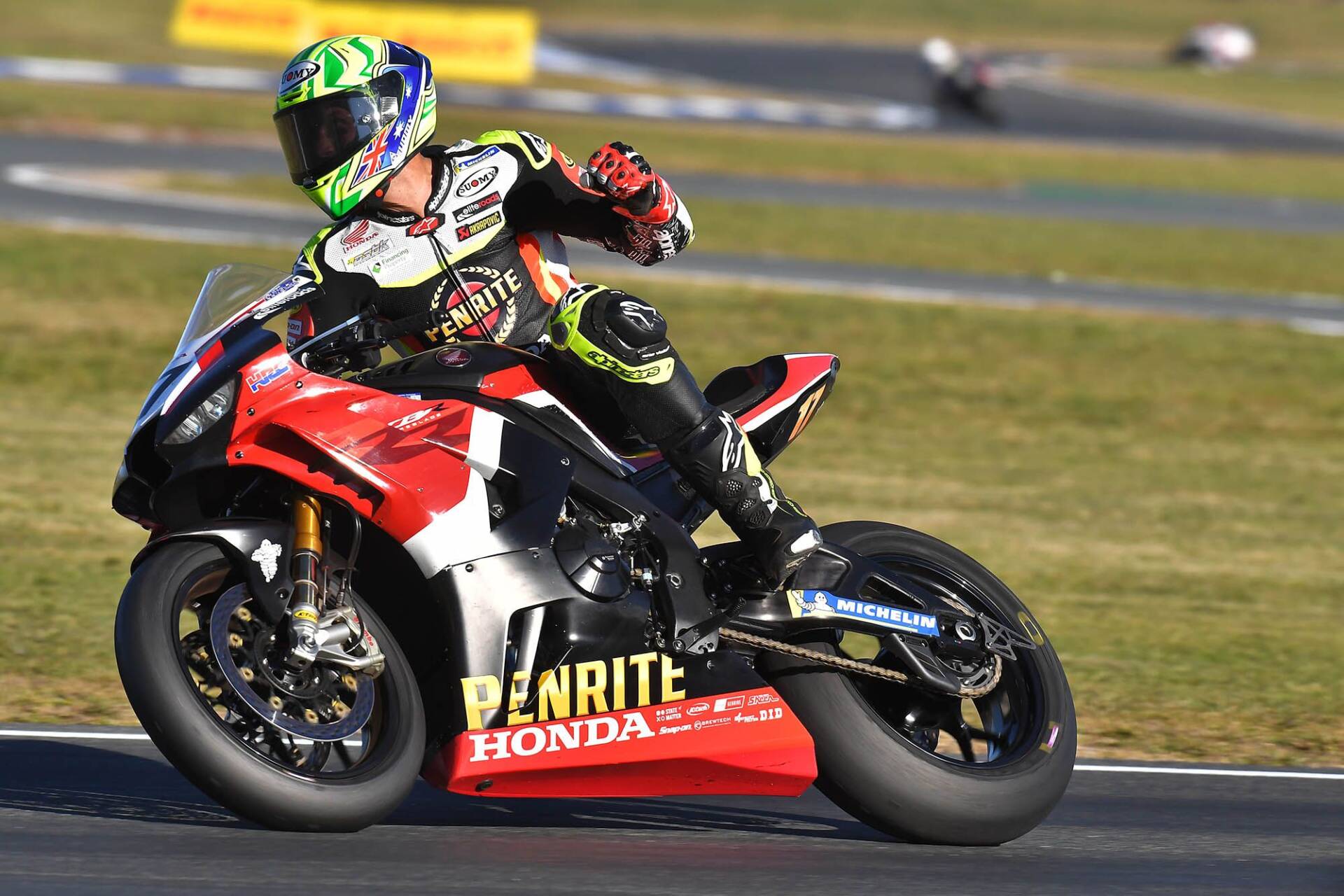 The Wakefield Park Raceway track was presented in pristine condition and looked brilliant on TV, full credit to Wakefield Park management.
Don't forget you can relive all the exciting action on asbk.com.au, SBS On-demand, Kayo, Motorsports TV or via ASBK TV's international broadcast partners.
Last weekend's Round leaves fans drooling now having to wait until Round 4 for the Superbike battle to take place alongside Supercars at Hidden Valley, Northern Territory, on June 18-20.
Keep up to date with the latest news on the mi-bike Motorcycle Insurance Australian Superbike Championship, presented by Motul via www.asbk.com.au and following ASBK on Facebook and Instagram. You can also join our ASBK mailing list at www.asbk.com.au
ASBK CHAMPIONSHIP CALENDAR 
Round 1 Phillip Island Grand Prix Circuit, VIC February 18-21 Postponed
Round 2 Winton Motor Raceway, Benalla, VIC March 12-14
Round 3 Wakefield Park Raceway, Goulburn, NSW April 16-18
Round 4 Hidden Valley Raceway, NT – Supercars 2+4 (Superbikes only) June 18-20
Round 5 Morgan Park Raceway, QLD August 20-22
Round 6 The Bend Motorsport Park, Tailem Bend, SA September 23-26
Round 7 Symmons Plains Raceway, TAS November 4-7
Photos by Karl Phillipson/Optikal