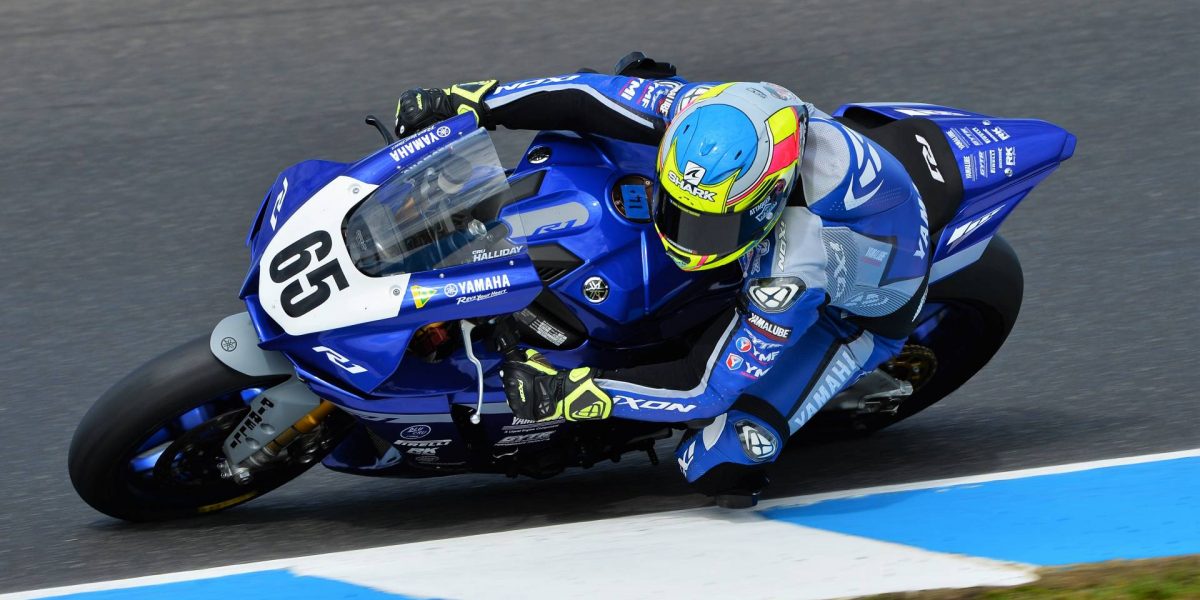 Cru Halliday Ready To Fire At ASBK Wakefield Park Raceway Grand Finale
With a history of podium finishes at Wakefield Park Raceway, Yamaha Racing Team's Cru Halliday is confident of a title victory at the Grand Finale of the mi-bike Motorcycle Insurance Australian Superbike Championship, presented by Motul.
Halliday sits 2nd in the ASBK Kawasaki Superbike class Championship after scoring three 2nd places at round 1, aboard his new 2020 Yamaha R1M, only narrowly missing out on the top step of the dais in a sensational first round.
The 32-year-old from Camden, NSW, who this week became a godparent to his brother's son Max, sits on 60 points, only 16 points behind Championship leader Wayne Maxwell, and 11 points ahead of 3rd place Josh Waters. With 102 points on offer for rounds 2 and 3, at a track Halliday knows well, the Championship fight is on.
With very limited time on the bike this year due to COVID-19, and the ASBK Championship title on the line next weekend, Halliday is champing at the bit to go racing and bring home another Motorcycling Australia Championship title for Yamaha, this time in the Superbike class.
"I'm ready. I'm feeling really good, my fitness is there and I'm confident going into Wakefield Park," Halliday said after completing a test session on his firing Yamaha R1.
"I've got the bike to where I really want it to be, I feel comfortable and we only have to make small adjustments when we get to a track.
"I think with the ASBK Championship on the line, everyone is going to be all out to win.
"With the competition this year, it is so fierce, and you have to go into it mentally prepared and that you are going to get the job done.
"It's going to be pretty brutal. We have two 20 lap races on Saturday and Sunday, so we have to be physically and mentally fit, and I'm ready."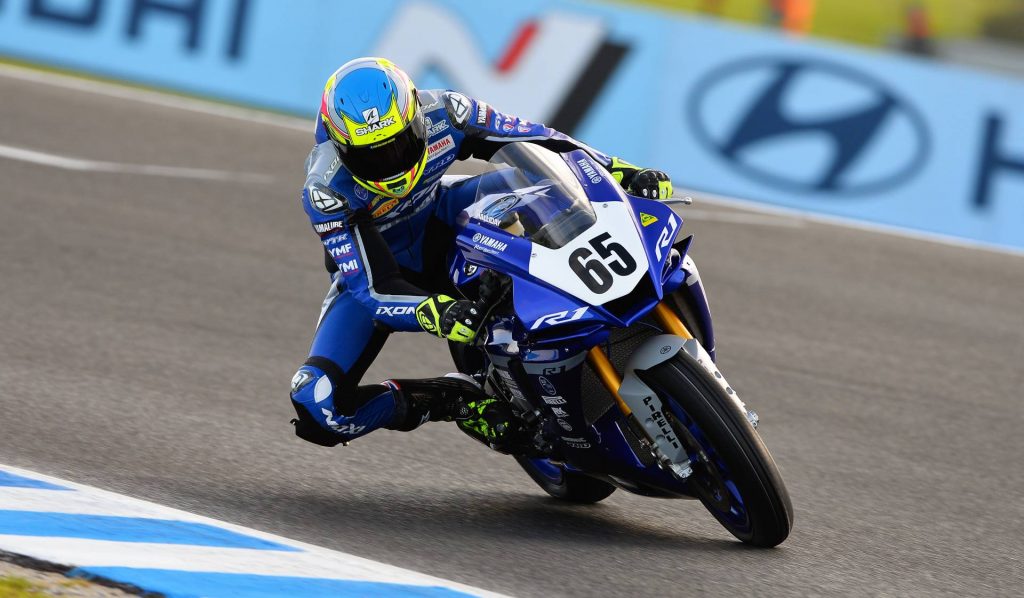 Halliday's recent record at Wakefield Park Raceway is strong. He scored two 2nd places in 2019 in the Superbike class and two victories in 2018 in the MotorsportsTV Supersport class, in which he went on to win the Championship.
"Everyone knows it's Troy Herfoss' backyard, and he and Wayne Maxwell are going to be the ones to beat.
"You can't count out guys like Josh Waters, Bryan Staring, my team-mate Aiden Wagner who had a tough year earlier on with injury. But he's back and on the ball firing. You can't exclude people like Mike Jones, he has the number one plate for a reason, and there are guys outside the top ten who could cause an upset if everything goes belly up.
"I've had some good luck at Wakefield. When I saw Wakefield come up, I thought it's a track that's going to be good for me, so I can't wait.
"I like the top section of the track, turns 4 and 5, Wakefield is technical and off camber, but I happen to go well at there. It just gels with me."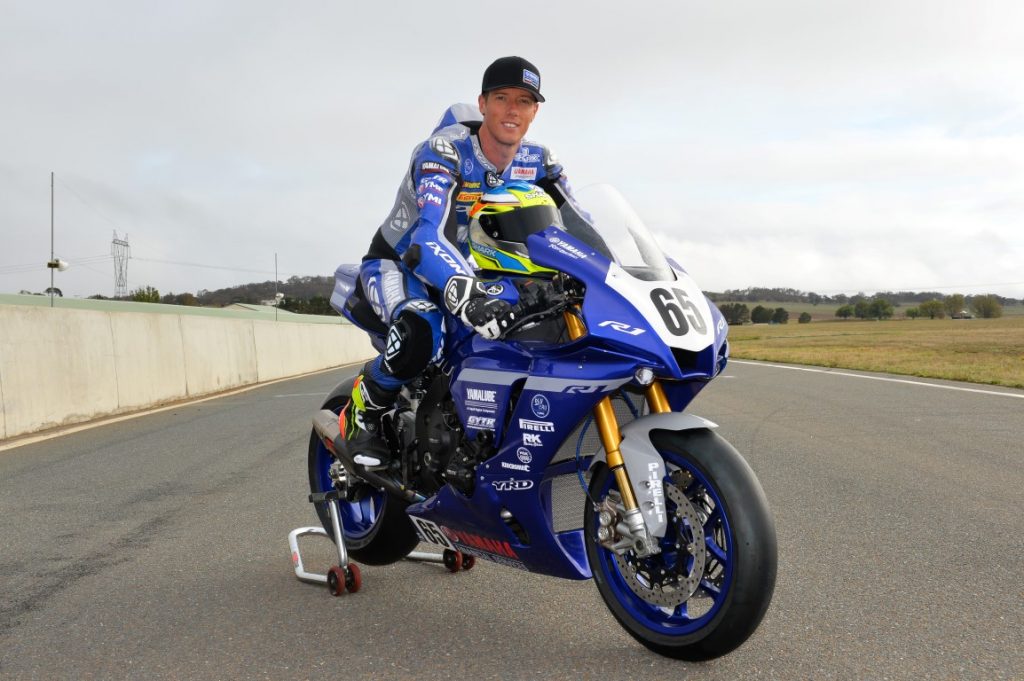 So what would it mean for Halliday to win the Championship?
"There's a lot of hype behind this weekend because anyone can win the Championship.
"If I get the job done it will be unreal, I'd be very happy as Yamaha haven't had a title in a while and I'd love to do it for them.
"It's been a tough year, we've missed a lot of rounds but everyone wants to win, it's great getting back to the track to finish off the ASBK year.
"Yamaha and my sponsors Shark Helmets, Ixon Leathers, ABD Skate, WYNN Homes & Fixrite, who are small business operators have had a difficult year and despite this they have stuck by me, so I'd love to win for them."
Halliday's family are right behind him as well.
"My old man is more excited than me to be honest and Mum loves to get down there and see and chat to everyone.
"I'm cool, calm and collected, but when race weekend comes up and I get to the track, especially on race day, I get excited."
Halliday hopes to be aboard his trusty blue steed in 2021 flying the blue flag for Yamaha.
"I haven't worked out anything yet, I hope I'm on a blue bike next year as I'm really gelling with the new bike and have been with the team so long – they are like family to me."
Halliday said not having fans at the circuit this year due to Government restrictions would definitely be felt by the riders, but he hoped they would watch the television broadcast and online streaming.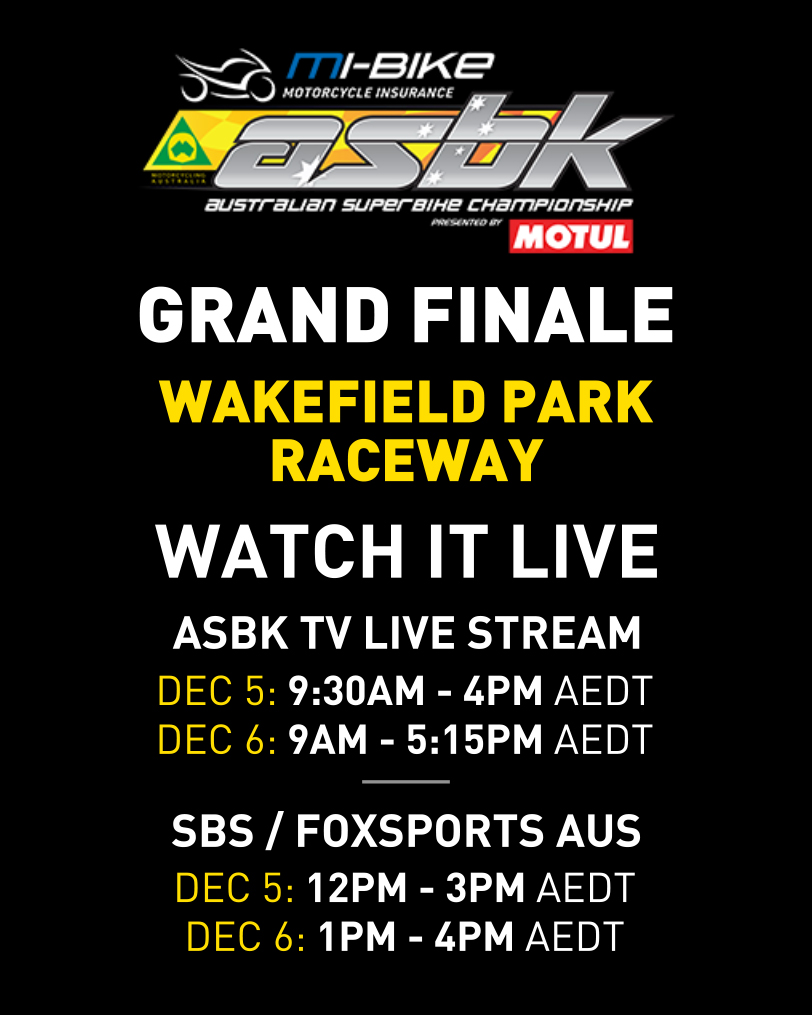 "I hope we can put on a show for them, it sucks we can't have the fans there as Wakefield Park is a track where fans can sit on the hill and watch the whole race.
"We usually get pumped up by the crowd so it's going to be a little different for us.
"We look forward to welcoming them back to Wakefield in April next year."
Each of the five Championships – Oceania Junior Cup, YMF R3 Cup, YMI Supersport 300, Motorsports TV Supersport and Kawasaki Superbike class – will be decided at the Grand Finale.
Race fans can catch all the drama and action from the 2020 ASBK Grand Finale at Wakefield Park Raceway, December 3-6, live via ASBK live streaming, and through ASBK TV partners SBSHD, Fox Sports Australia and Fox Sports Asia on both Saturday and Sunday.
Keep up to date with the latest news on the mi-bike Motorcycle Insurance Australian Superbike Championship, presented by Motul, via www.asbk.com.au and following ASBK on Facebookand Instagram.

Pictures by Russell Colvin
Media Contact:
Adam Olive
Media Manager
Motorcycling Australia
M: 0438 297 514
E: mediapr@ma.org.au