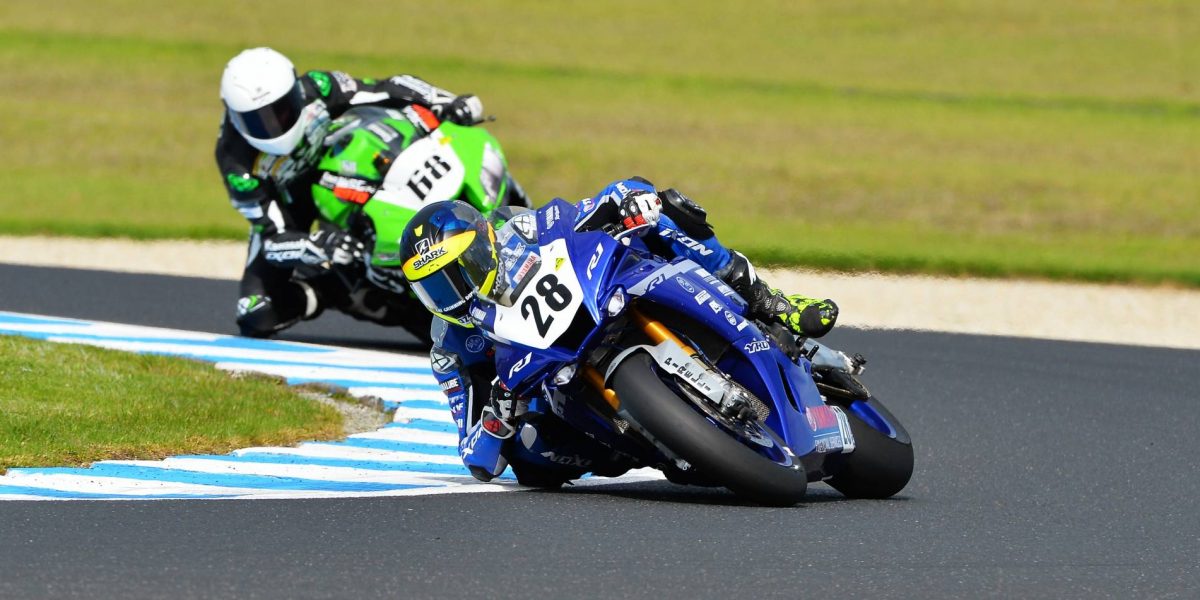 Eyes On The ASBK Prize
In what has been an extraordinary year thanks to COVID-19, while it would be a big mountain to climb for riders outside the top 10 to win the ASBK Championship, anything is possible and we should expect the unexpected, as we have seen in MotoGP this year.
With 20-plus fire breathing Superbikes all wanting to cross the finish line first, the Grand Finale of the mi-bike Motorcycle Insurance Australian Superbike Championship, presented by Motul, at Winton Motor Raceway, December 3-6, will be nothing short of spectacular.
Mathematically, there are a number of riders outside the top 10 with their eyes firmly on the prize of becoming the 2020 ASBK Champion.
With two rounds to run, and nine months since riders were last at Phillip Island Grand Prix Circuit for round 1 of the Championship, obviously it would require some significant interventions on the race weekend, but mathematically is possible for those outside the top ten to be standing on the top three steps of the dais, in particular given the talent of these riders in this group.
Last week we highlighted riders currently in the top 10 https://www.asbk.com.au/news/are-you-brave-enough-to-pick-a-winner/ who want to be holding the Motorcycling Australia 2020 ASBK Superbike Champion trophy on December 6.
Such is the depth of talent in the Kawasaki Superbike class, with many former Australian champions and WorldSBK competitors in the points and filling places 11-23, they could provide an upset at the Grand Finale.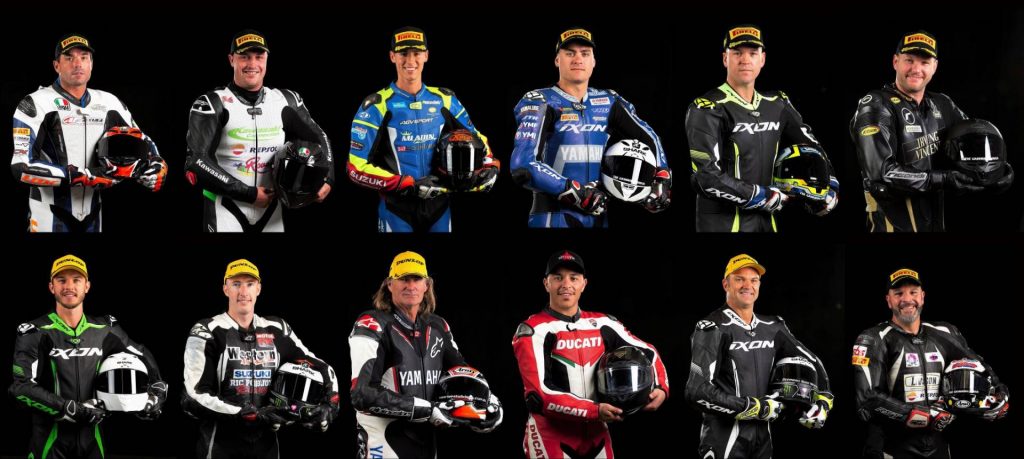 Add to this riders wanting to score good results and impress to secure rides in 2021, the last two rounds of the Championship will be tantalising for fans to watch on ASBK TV, and through our TV partners Motorsports TV, SBS Australia and Fox Sports Australia.
Riders placed 11th to 23rd, all scored valuable points at round 1 of the Championship, and a podium placing at Winton, could turn the championship table upside down.
So, who are the outsiders that may crash the current top ten party.
Linden Magee, currently sits in 11th on 25 points aboard his LMR Maxima Oils BMW and will be keen to show he has what it takes to stand on the dais.
Matt Walters is one point behind Magee in 12th on his Kawasaki Motors Australia Rover Coaches Kawasaki. He finished in 7th place at Winton last year and being a former Australian champion and having competed in WorldSBK Superstock and 600s will be aiming for a podium position.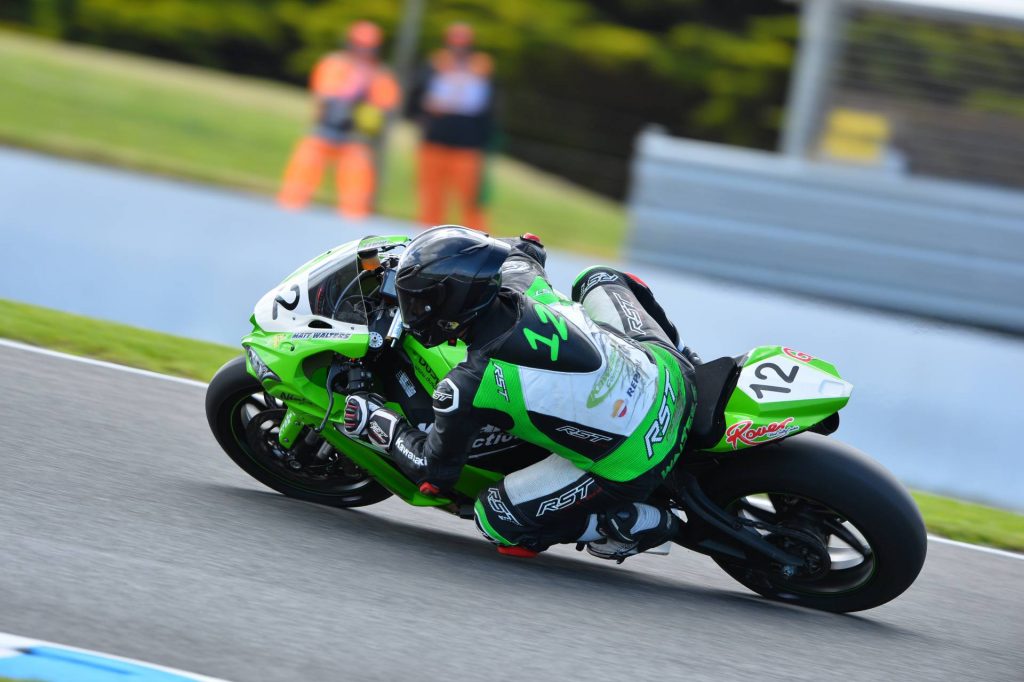 Max Croker sits in 13th on 23 points aboard his Mat Mladin Racing Suzuki GSXR. He finished 3rd in the 2018 Supersport class, and injury hampered his 2019 season. He will be keen to show why he has won multiple Australian Championships across various disciplines.
Aiden Wagner sits on 22 points in 14th aboard his Yamaha Racing Team Yamaha. He has fully recovered from his ASBK Official Test hand injury which required a number of surgeries before and after the first round and is expected to be fighting amongst the front runners.
New Zealander Sloan Frost sits in 15th aboard his FILTA Suzuki, and being a two time NZ Superbike Champion knows what it takes to stand on top of the dais. It is unclear yet whether Trans-Tasman borders will see him be able to make the flight over from New Zealand.
Beau Beaton is 16th on his North Coast V-Twins Ducati and will be chomping at the bit to end the year on a high note.
Glenn Scott is 17th aboard Kawasaki Motors Australia BC Performance Kawasaki, and while he didn't have the first round he had hoped for, he has plenty of talent and skill and will be one to watch at Winton.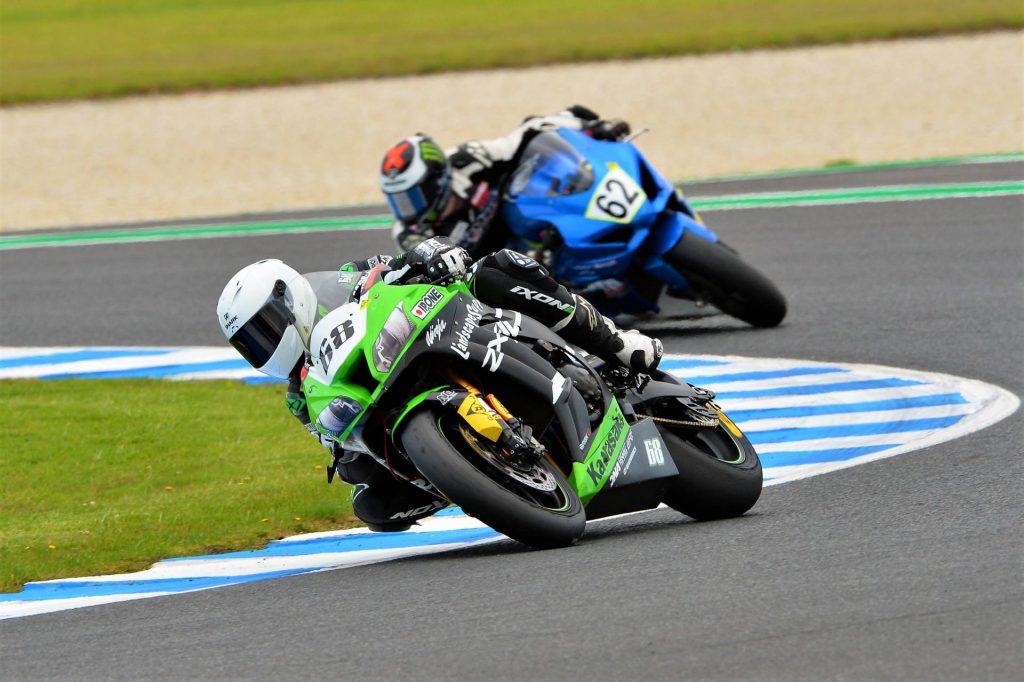 Brendan McIntyre aboard the Western M-c Suzuki, Matthew Tooley aboard the Phillip Island Ride Days backed Yamaha, Giuseppe Scarcella aboard the Forcite Helmets Ducati, Pinot Noir Accommodation BMW rider Dean Hasler, and Nathan Spiteri on the Livson Suzuki are all in the points and will no doubt be wanting to score maximum points to leap-frog those ahead of them to end the season on a high.
Former AMA Superbike Champion, American Josh Hayes who sits in 19th place will not be competing at the final two rounds.
Throw into the mix some potential late entries in the Kawasaki Superbike class, Northern Victoria weather, and it guarantees a tantalising feast of Kawasaki Superbike class action for race fans.
Next week we take a look at the MotorsportsTV Supersport class which has only 40 points separating the top ten riders, currently being led by round 1 winner, Oli Bayliss.
Keep up to date with further announcements on the mi-bike Motorcycle Insurance Australian Superbike Championship, presented by Motul via www.asbk.com.au and following ASBK on Facebook and Instagram.
Pictures by Russell Colvin