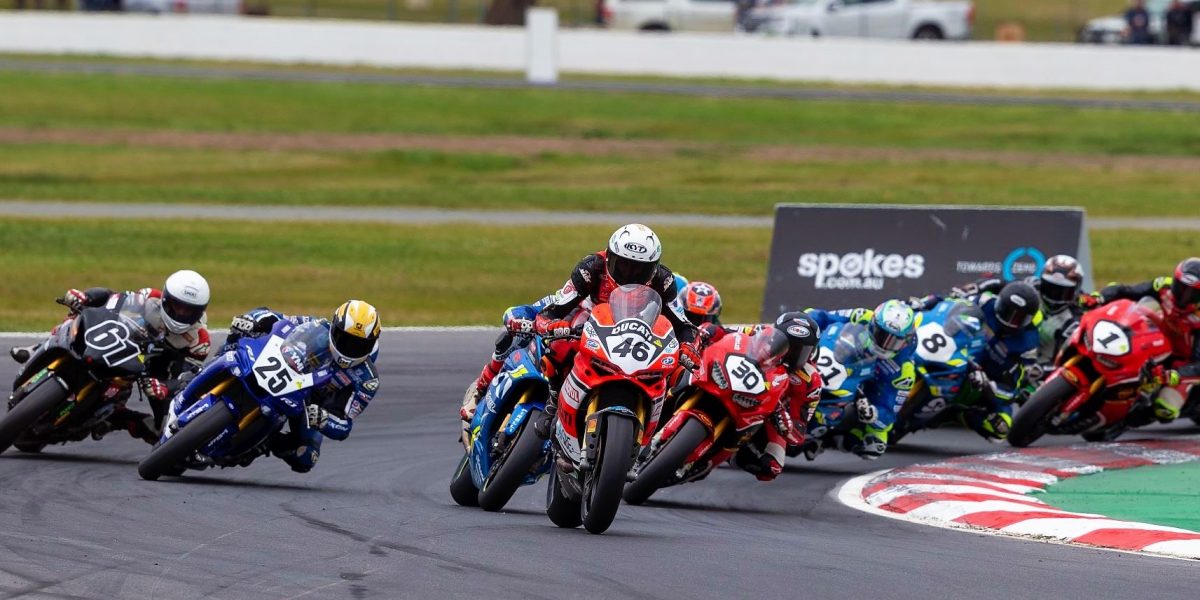 Are You Brave Enough To Pick A Winner?
With 102 points on offer at the Grand Finale of the 2020 mi-bike Motorcycle Insurance Australian Superbike Championship, presented by Motul, who is brave enough to pick the 2020 ASBK Kawasaki Superbike class Champion.
The ASBK Championship is wide open with two rounds to run, and mathematically speaking any of the riders in the Championship chase could win.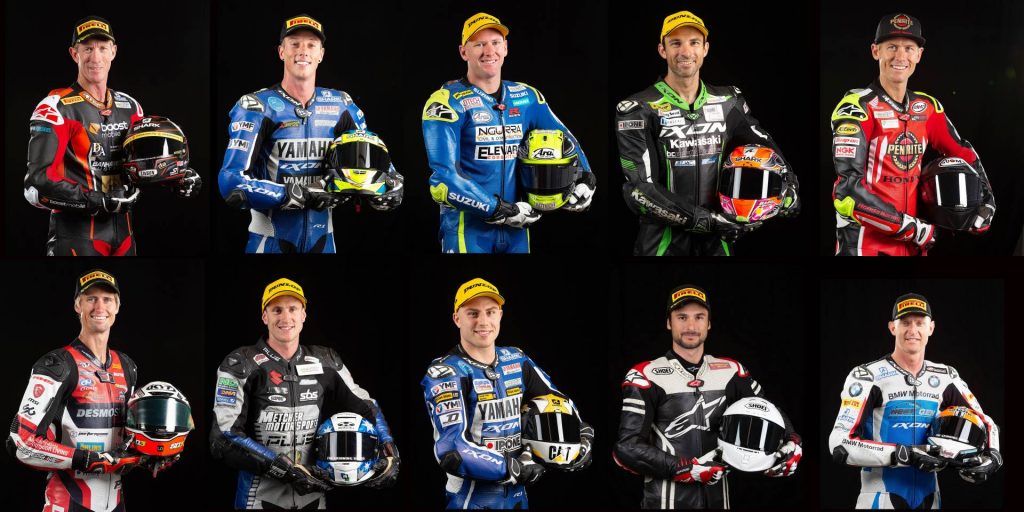 The pressure is on all riders to perform at their best at the Grand Finale double header at Winton Motor Raceway, December 3-6, for rounds 2 and 3 of the Championship, if they want to be crowned Motorcycling Australia's 2020 ASBK Superbike Champion.
With only one round of points awarded so far this year, due to COVID-19 shutting down national competition, riders must be at their physical peak, mentally strong, and have bike set-ups that will not only produce fast lap times, but be faster than their opposition and carry them over two gruelling rounds of competition at Winton.
Boost Mobile Ducati Wayne Maxwell leads the ASBK Championship on 76 points having won pole position and all three races at round 1, with Yamaha Racing Team's Cru Halliday 2nd on 60 points, Suzuki shod Josh Waters 3rd on 51 points, Kawasaki Motors Australia Bryan Staring 4th on 49 points, Penrite Honda Racing's Troy Herfoss on 48 points, William Adams Cat Daniel Falzon 6th on 41 points, Unitech Racing's Arthur Sissis 7th on 37 points, current ASBK Champion and Desmosport Ducati's Mike Jones 8th on 35 points, Metcher Motorsport's Jed Metcher 9th on 33 points, and Maxima BMW's Glenn Allerton 10th on 31 points.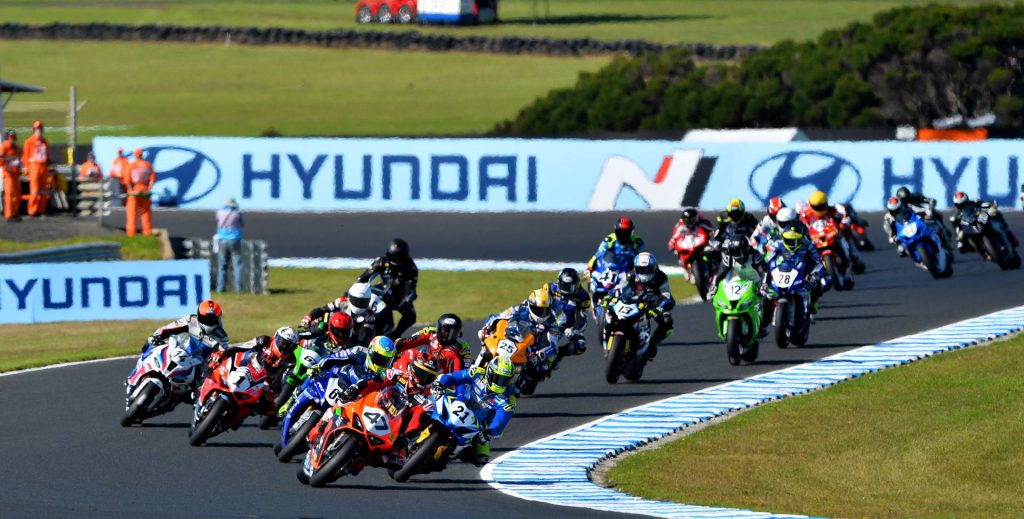 There is only 75 points between 1st and 23rd with 102 Championship and pole position points on offer at the Winton Grand Finale.
As we have seen in years past, anything and everything can happen at Winton Motor Raceway in the blink of an eye.
Not only must riders qualify as best they can to give themselves a fighting chance of victory, they must ensure they get through turns one and two safely and avoid any carnage that the first two turns at Winton can bring as 20-plus bikes fight over the same millimetres of real estate.
Riders then need to be careful not to over-brake and lose the front end going into turn 3 and tyre edge grip is essential through turns 5-10 before hitting the back two straight sections where overtaking moves are essential to leapfrog opponents.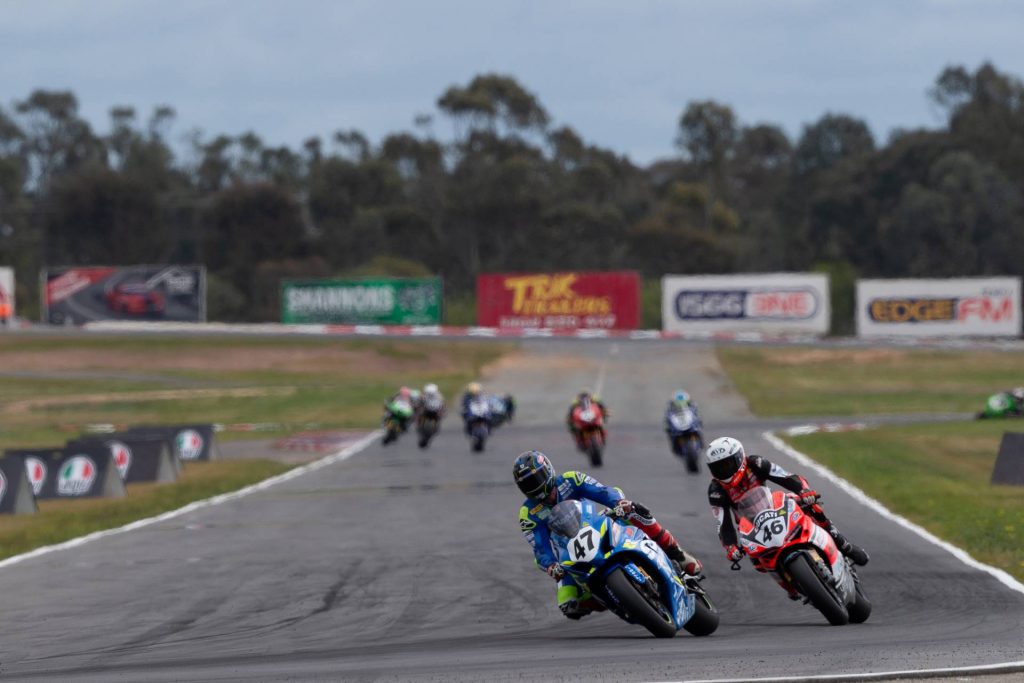 Get your entry and exit right through turns 11 and 12 and you can set yourself up for the slip stream and overtaking manoeuvres on the main straight.
While leading on lap 1 doesn't guarantee victory it does enable a rider to dictate the pace of the race, however tyres play a crucial role at Winton and with 4 tyre manufacturers in the ASBK Kawasaki Superbike class battle in 2020, the right selection will be crucial. Go too hard early and the pack will chase you down, tyre wear and management will be crucial for every rider.
Throw in mother nature and some wet weather, and the racing becomes a very fine balance of power, aggression and safety.
As we saw at last year's Winton round, riders were desperate for points, anxiety built before the race and after the drop of the green flag we had two red flag incidents at turn two taking riders out of the race.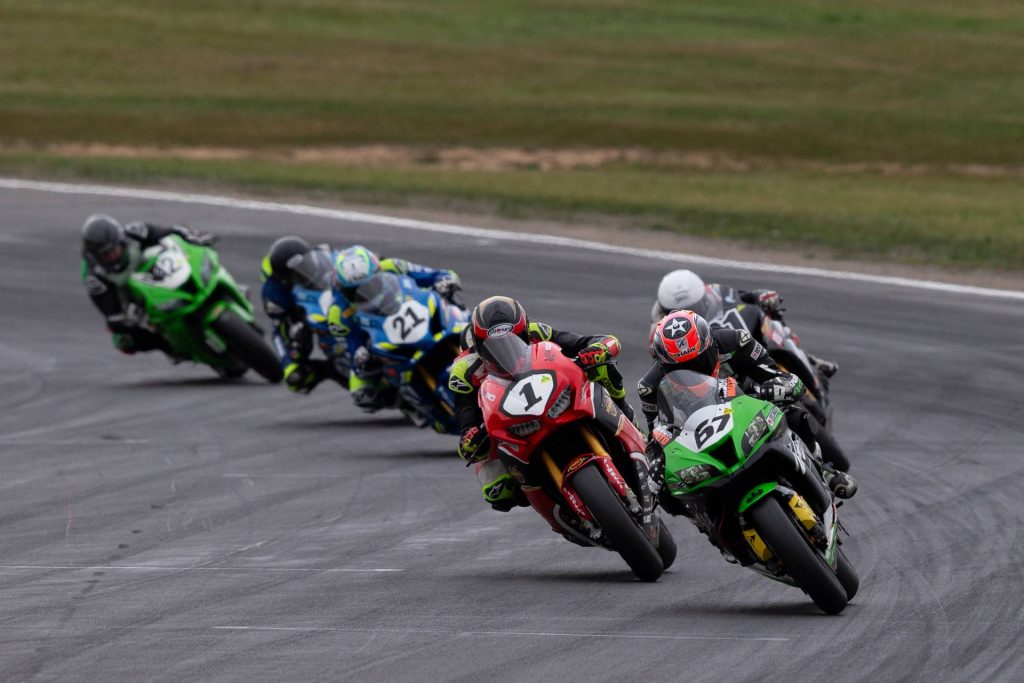 With the Championship on the line, no rider can afford to crash out.
All of the top ten points scorers have won either World or ASBK titles or competed on the world stage, and have enough trophies to spread out over Winton's 3km circuit several times over, such is the calibre of talent in ASBK.
Of all tracks to host the final two rounds, Winton has delivered success to most riders in the top 10.
Between 2016 and 2020 Maxwell has taken 4 victories from eight appearances at Winton, and finished in the top 5, 6 times.
Herfoss has won twice at Winton and finished in the top 5 at every single race since 2016.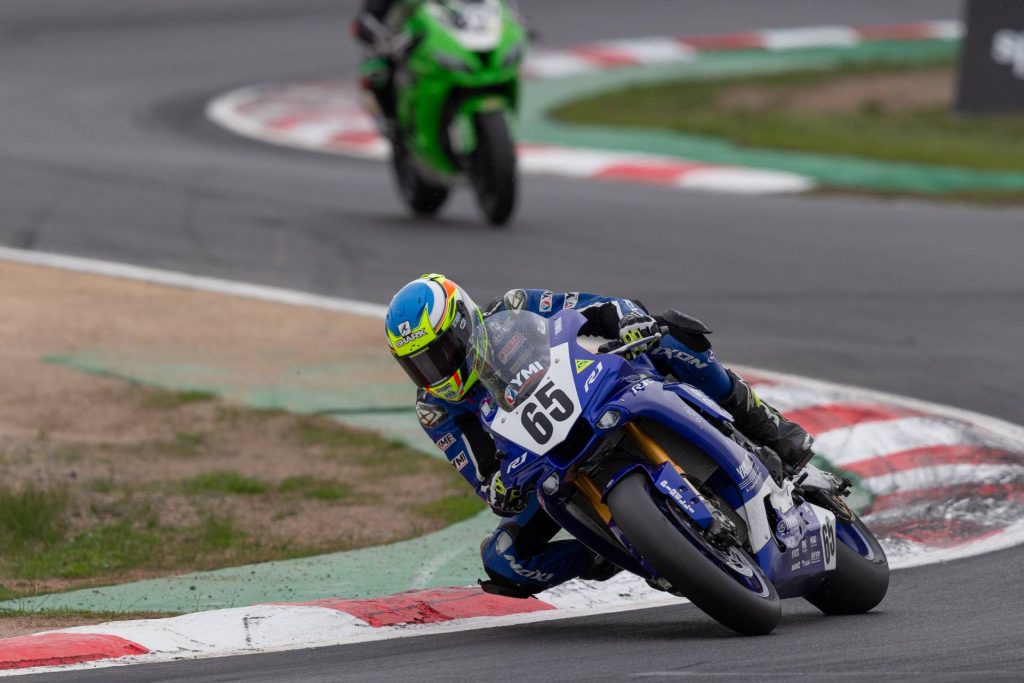 Jones and Halliday have also won a race each at Winton, with Halliday securing 5 top 5 places and Jones two top 5 finishes. However, in this time period both Halliday and Jones have competed in other classes or overseas.
Waters has had 5 top 5 finishes between 2016 and 2020 at Winton, and as a three-time ASBK Champion will be one to watch.
Staring carrying the hopes of Kawasaki fans, has had 2 top 5 finishes at Winton in four years and cannot be underestimated, while Falzon has had three top 5 finishes.
Both Sissis and Allerton have finished in the top 5 at Winton once, but are regularly battling in the top 10, and Metcher is yet to race the Superbike at Winton, but based on his form at round 1, he can't be dismissed.
So, are you brave enough to pick the 2020 ASBK Champion? We dare you.
Keep up to date with further announcements on the mi-bike Motorcycle Insurance Australian Superbike Championship, presented by Motul via www.asbk.com.au and following ASBK on Facebookand Instagram.
2020 mi-bike Motorcycle Insurance Australian Superbike Championship, presented by Motul, Kawasaki Superbike Class Championship Points.
| | | | |
| --- | --- | --- | --- |
| Position | Rider | Bike | Points |
| 1 | Wayne Maxwell | Ducati | 76 |
| 2 | Cru Halliday | Yamaha | 60 |
| 3 | Josh Waters | Suzuki | 51 |
| 4 | Bryan Staring | Kawasaki | 49 |
| 5 | Troy Herfoss | Honda | 48 |
| 6 | Daniel Falzon | Yamaha | 41 |
| 7 | Arthur Sissis | Suzuki | 37 |
| 8 | Mike Jones | Ducati | 35 |
| 9 | Jed Metcher | Suzuki | 33 |
| 10 | Glenn Allerton | BMW | 31 |
Pictures by Andrew Gosling and Russell Colvin
Media Contact:
Adam Olive
Media Manager
Motorcycling Australia
M: 0438 297 514
E: mediapr@ma.org.au