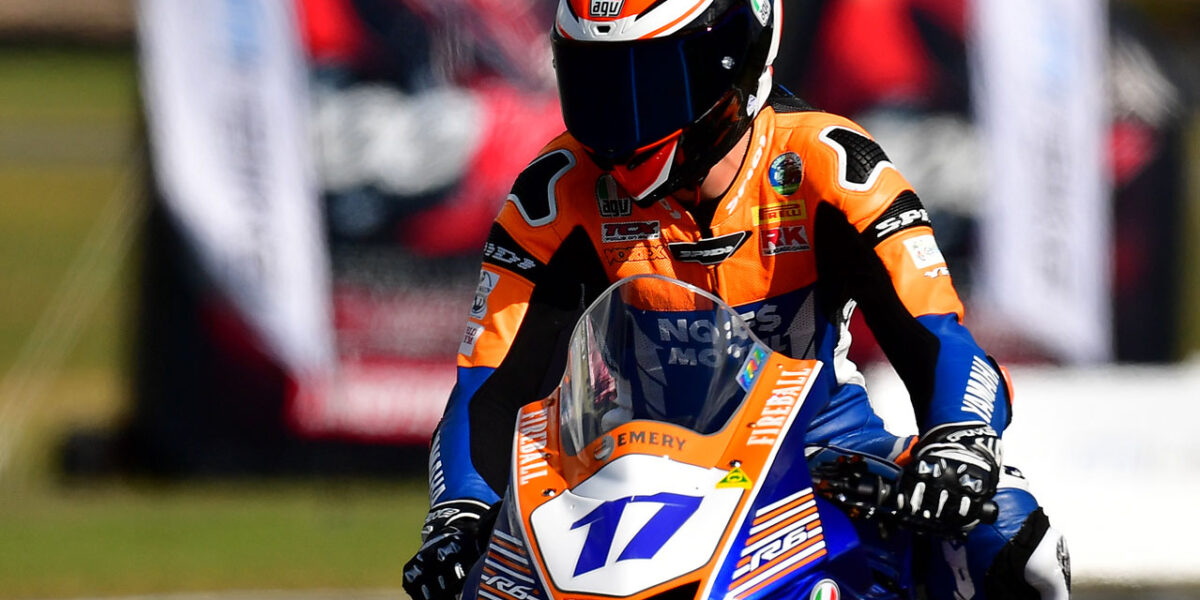 Pearson Levels Pole Scoreboard for Supersport
The pole position scoreboard for the MotorsportsTV Supersport class stands at one apiece between Broc Pearson and Tom Edwards, after Pearson scored pole in qualifying at the Wakefield Park round of the mi-bike Motorcycle Insurance Australian Superbike Championship, presented by Motul, today.
Pearson set his fastest lap during the first of the two qualifying sessions. Edwards was second-fastest for most of the two sessions before Max Stauffer punched out a fast lap towards the end of the second session to slot into second position. Jack Passfield and Dallas Skeer completed the top five.
"The bike has been really strong all weekend, but I'm expecting the races to be challenging – the times are extremely close between the top three," Pearson said.
Dunlop Supersport 300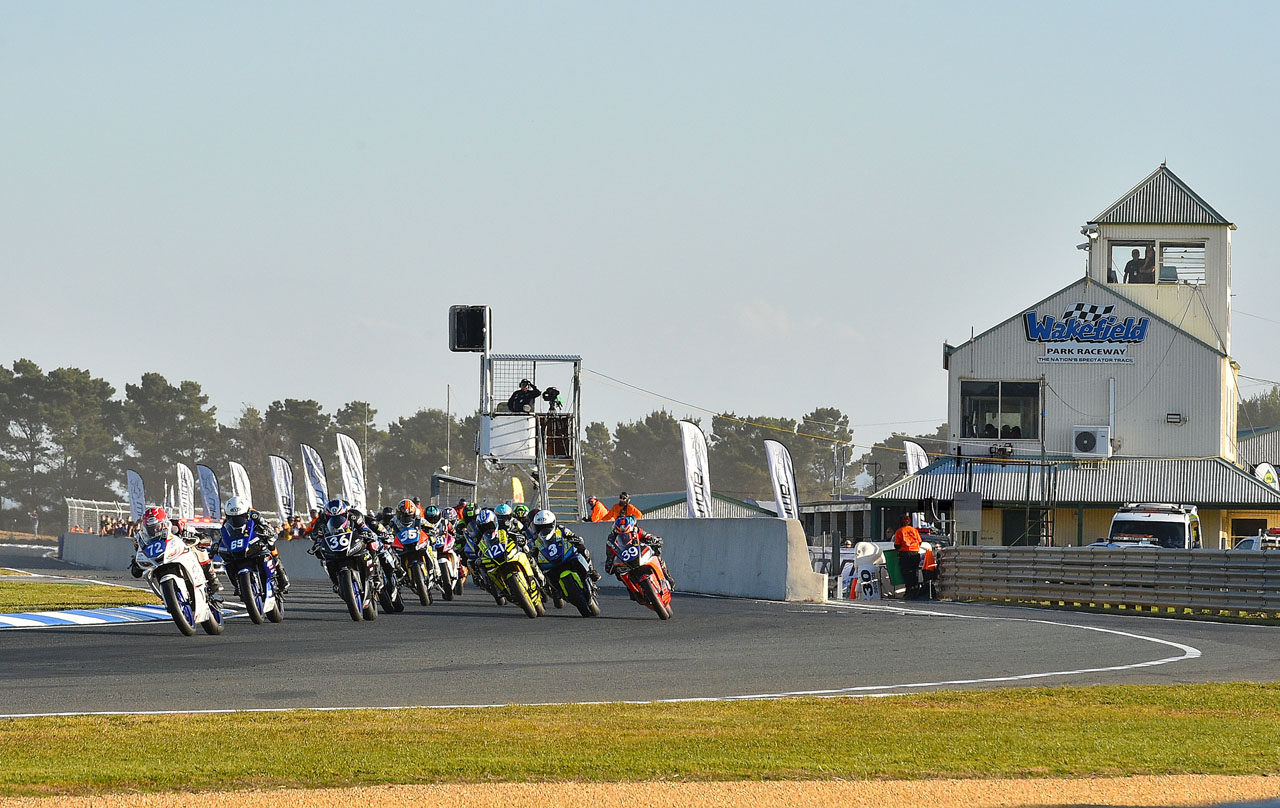 After topping the qualifying times by a handy margin, Ben Baker rode to a comprehensive win in the opening Dunlop Supersport 300 race, extending a sizeable lead over his rivals in the first couple of laps as he broke the lap record on multiple occasions.
"In training, I've been working hard on going fast straight away, as well as my braking," Baker said.
Zackary Johnson was initially embroiled in a fierce contest for second position but managed to pull clear, leaving Reece Oughted to fend off Archie McDonald, Glenn Nelson, Cameron Dunker and Caleb Gilmore for the final spot on the podium.
"It was a hard one at the start, but once I got up to second it became more comfortable – my start was not the best," Johnson said.
Yamaha Finance R3 Cup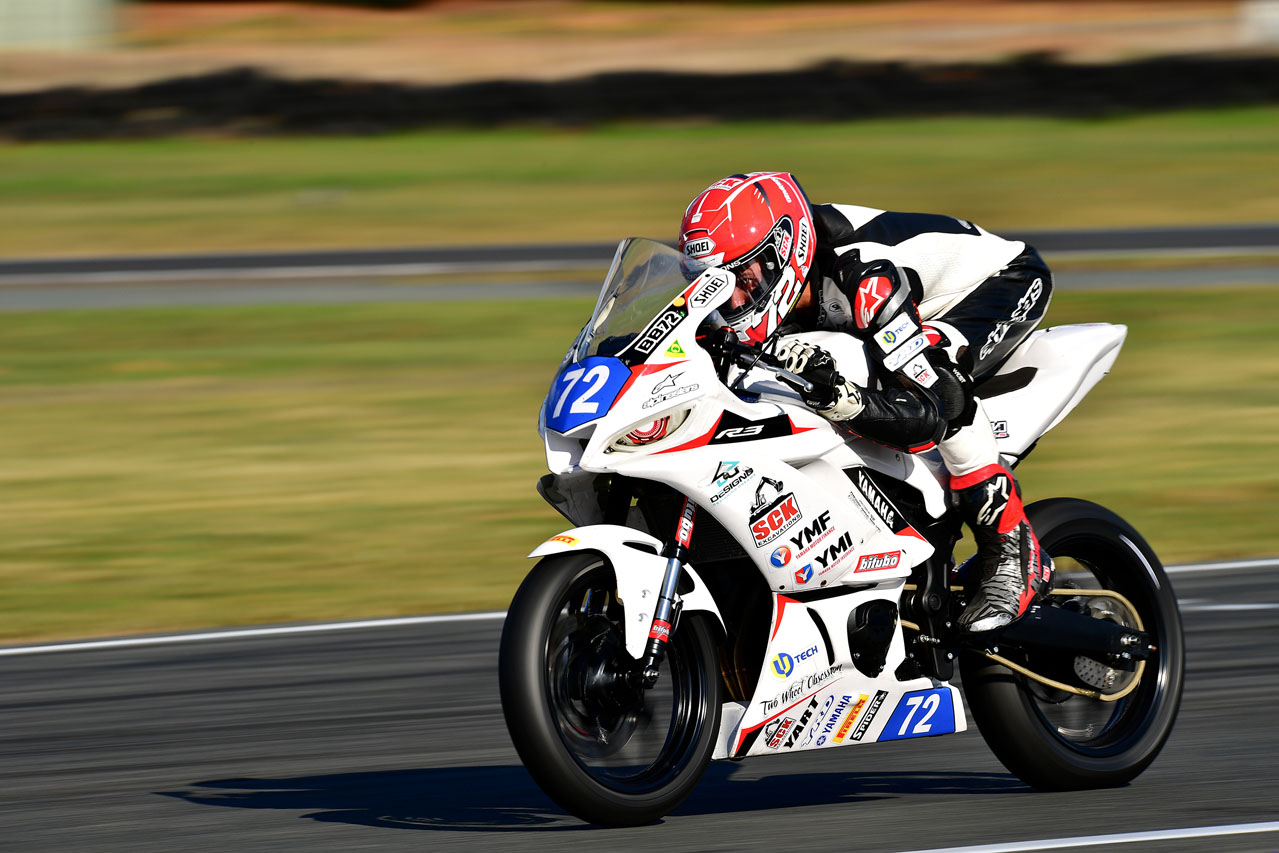 Ben Baker's winning form translated to the Yamaha Finance R3 Cup, where he took a 6.6 second race win ahead of Archie McDonald and Angus Grenfell. However, Baker's race was not without some drama in the early stages.
"I made a good start, but into turn three my foot slipped off the peg and I almost crashed," Baker said.
"Archie came up behind me and I knew he was going to have a dive into the last corner, but he came in a bit too hot, ruined his exit and I was able to pass him back."
bLU cRU Oceania Junior Cup
After being narrowly beaten to pole position by Hayden Nelson, OJC points leader Cameron Swain asserted his authority as soon as the lights went out, jumping into the lead and pulling clear. Nelson also surrendered second position to Ryan Larkin and had to resist a late attack from Nate O'Neill for the final spot on the podium.
"I felt comfortable on the bike, so I just tried to pull away as hard as I could at the start," Swain said.
"That was an awesome race," Larkin added. "I had a couple of big slides but managed to stay on track!"
Horsell Sidecars
Brothers and reigning Sidecar champions Corey and Danyon Turner won both today's races from pole position, also taking out the F1 Class.
Second outright in each race went the way of Patrick Clancy and Stephen Bonney, who also won the F2 class on both occasions.
In Race 1, Phillip Underwood/Stephen Ford were third but retired from Race 2, handing the final podium position to Howard Ford/Lee Menzies.