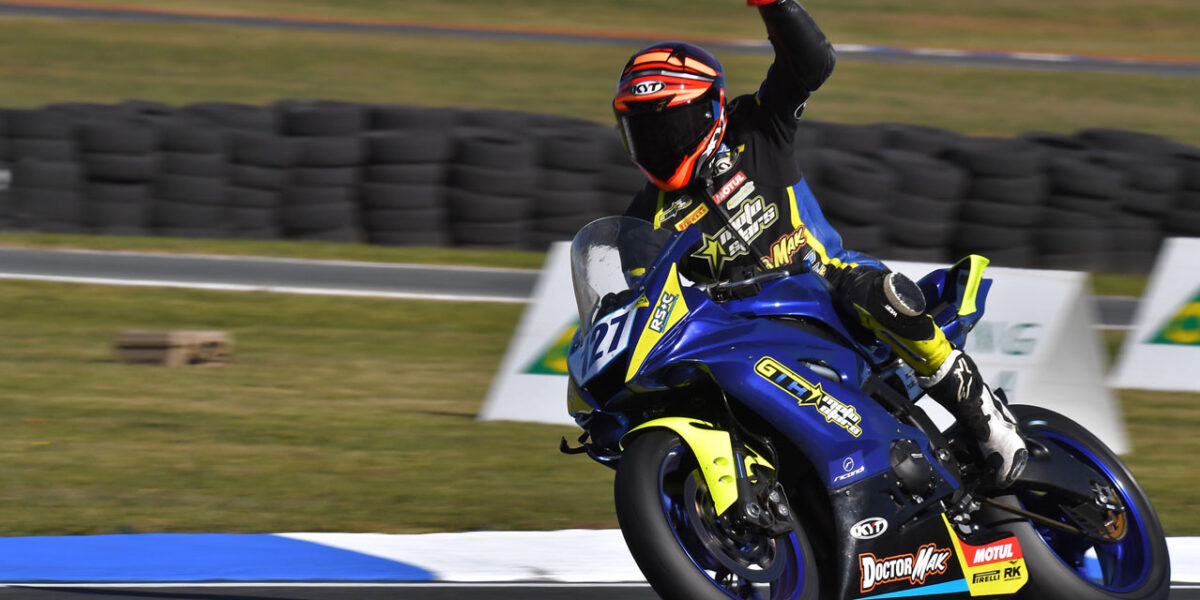 Pearson Takes Supersport Lead, Stauffer Scores First Win
Broc Pearson has moved into the MotorsportsTV Supersport Championship lead after taking the overall win in Round 3 at the Wakefield Park round of the mi-bike Motorcycle Insurance Australian Superbike Championship, presented by Motul, while Max Stauffer scored his first victory in the category.
Pearson led the early stages of Race 1 before a red flag due to an incident; when the race restarted, Pearson slipped back to third behind Stauffer and Tom Edwards, but was able to recapture the positions before the finish.
In the second race, Pearson again led initially but Stauffer stayed within striking distance, despite a big moment at turn seven at one stage. With a few laps remaining, Stauffer seized the lead with a breathtaking move on Pearson into the first corner, before riding to victory.
"After the first race, I was a bit down on myself, only coming third after leading with a few laps to go," Stauffer said.
"The whole team worked so hard after Winton, so it's very satisfying to reward them like this."
Points
Broc Pearson – 91
Tom Edwards – 84
Max Stauffer – 78
Luke Power – 63
Dallas Skeer – 62
Dunlop Supersport 300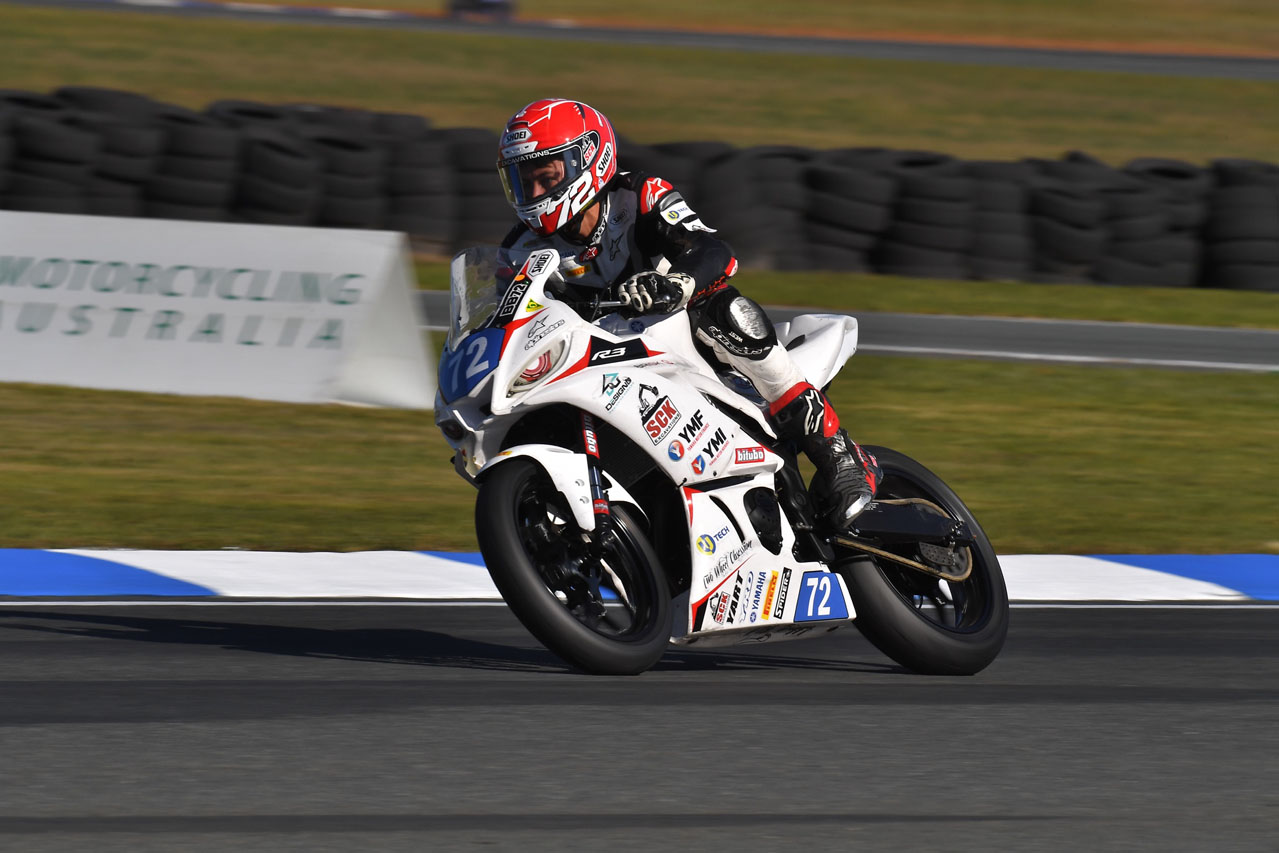 Ben Baker continued his winning streak with another two race victories ahead of Zackary Johnson, who chalked up another pair of second-place finishes. Angus Grenfell and Cameron Dunker were third in today's two races, but it was Archie McDonald who scored the final overall podium position with a trio of third-place finishes.
"This is by far the best weekend of racing I've ever had," Baker said.
"Wakefield has always been my favourite racetrack and now it's even more special."
Points
Ben Baker – 136
Zackary Johnson – 101
Reece Oughtred – 98
Cameron Dunker – 86
Carter Thompson – 76
Yamaha Finance R3 Cup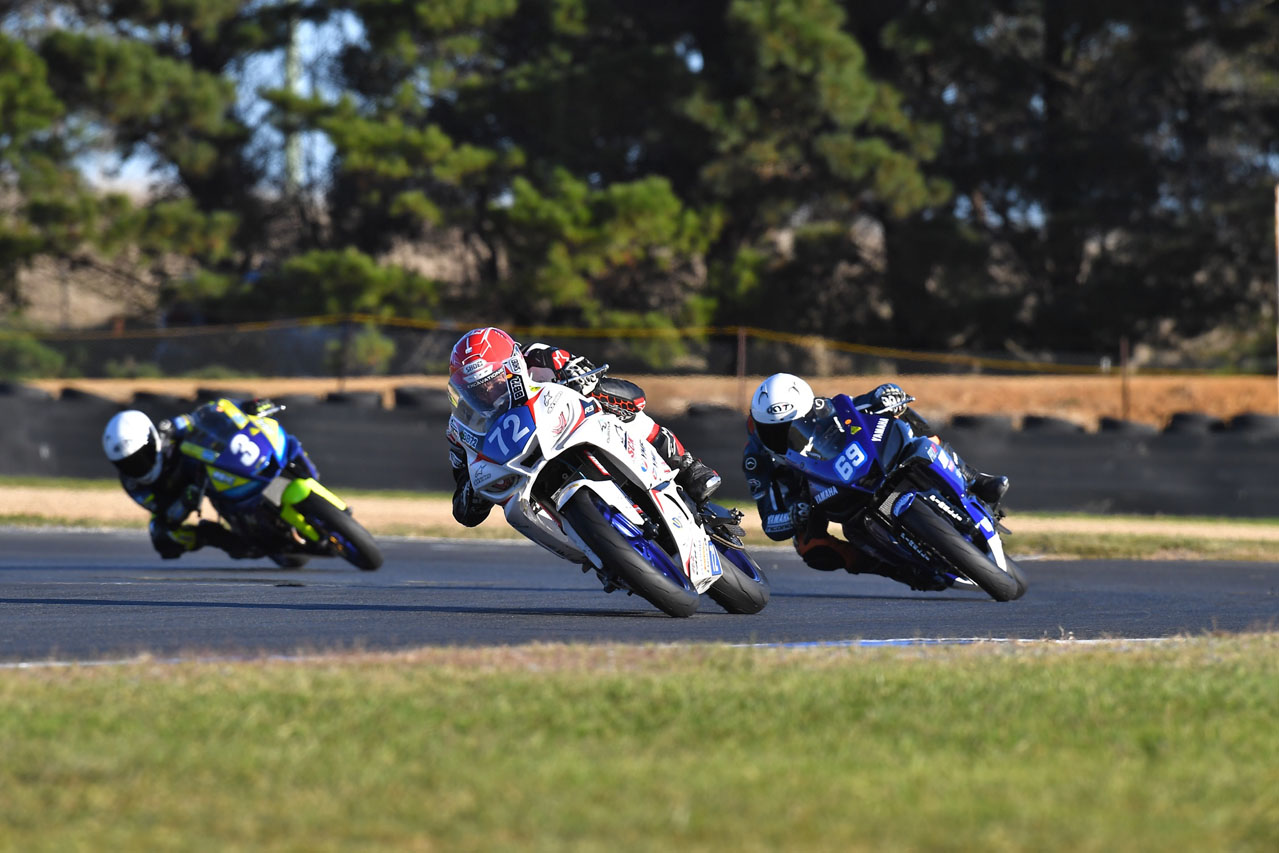 Ben Baker's perfect weekend carried over to the R3 Cup, where he also won all three races and broke the lap record. Archie McDonald was second overall ahead of Angus Grenfell, who edged out Cameron Dunker for the final podium position by a solitary point.
"This is as good as it gets – a massive thanks to Yamaha and all my other supporters, I can't wait for Morgan Park," Baker said.
Points
Ben Baker – 131
Cameron Dunker – 96
Reece Oughtred – 89
Brandon Demmery – 76
Caleb Gilmore – 72
bLU cRU Oceania Junior Cup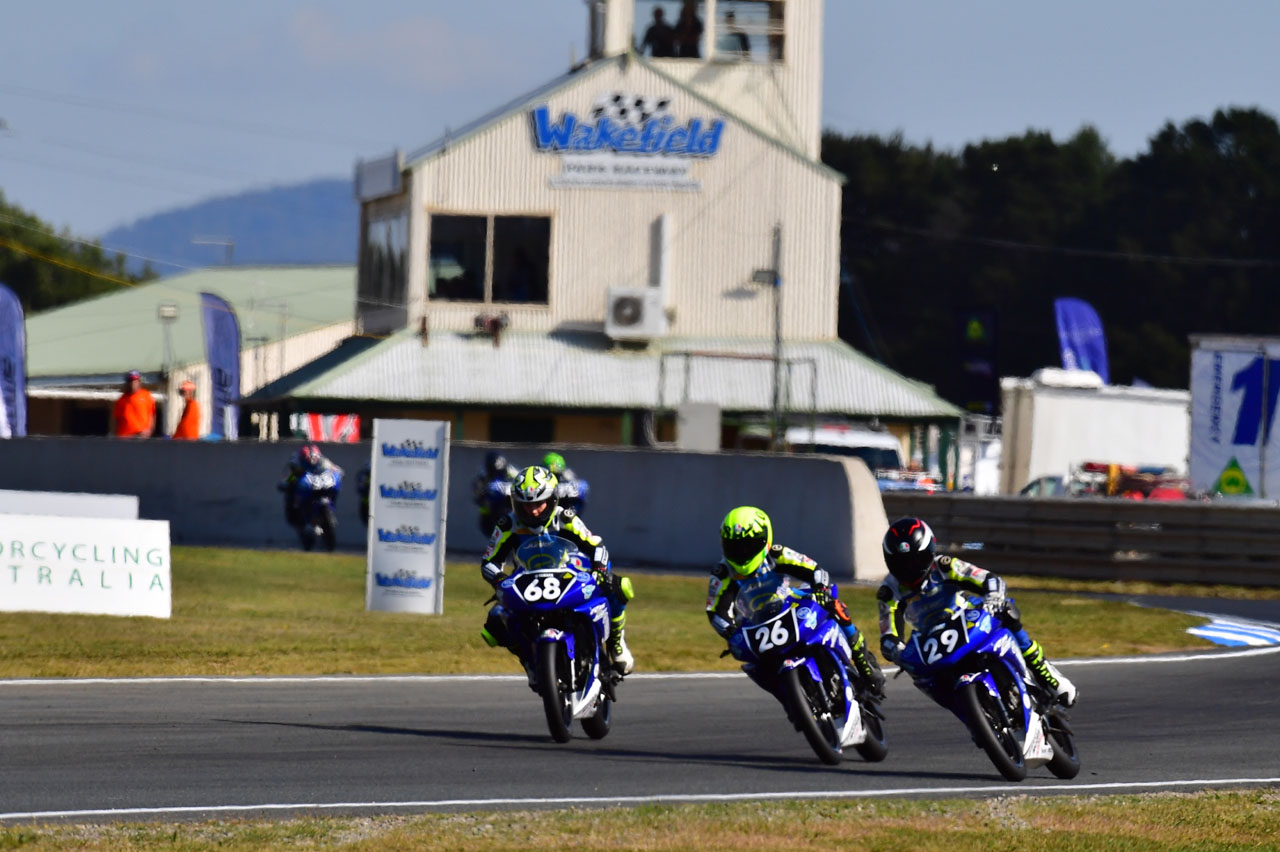 Cameron Swain may have won the overall OJC round, but his streak of race wins finally came to an end in the third and final race when he was relegated to third position by Hayden Nelson and Ryan Larkin in a photo finish, the three riders separated by just 0.012s.
Nelson was thankful to chalk up a race win after a crash ruled him out of the previous round at Winton.
"It was pretty crazy out there – we were touching a lot," Nelson said.
"I crashed at Winton, had concussion and couldn't race, so it was good to come here and get my first win of the season."
Points
Cameron Swain – 143
Levi Russo – 92
Nate O'Neill – 86
Ryan Larkin – 84
Riley Nauta – 83
Horsell Sidecars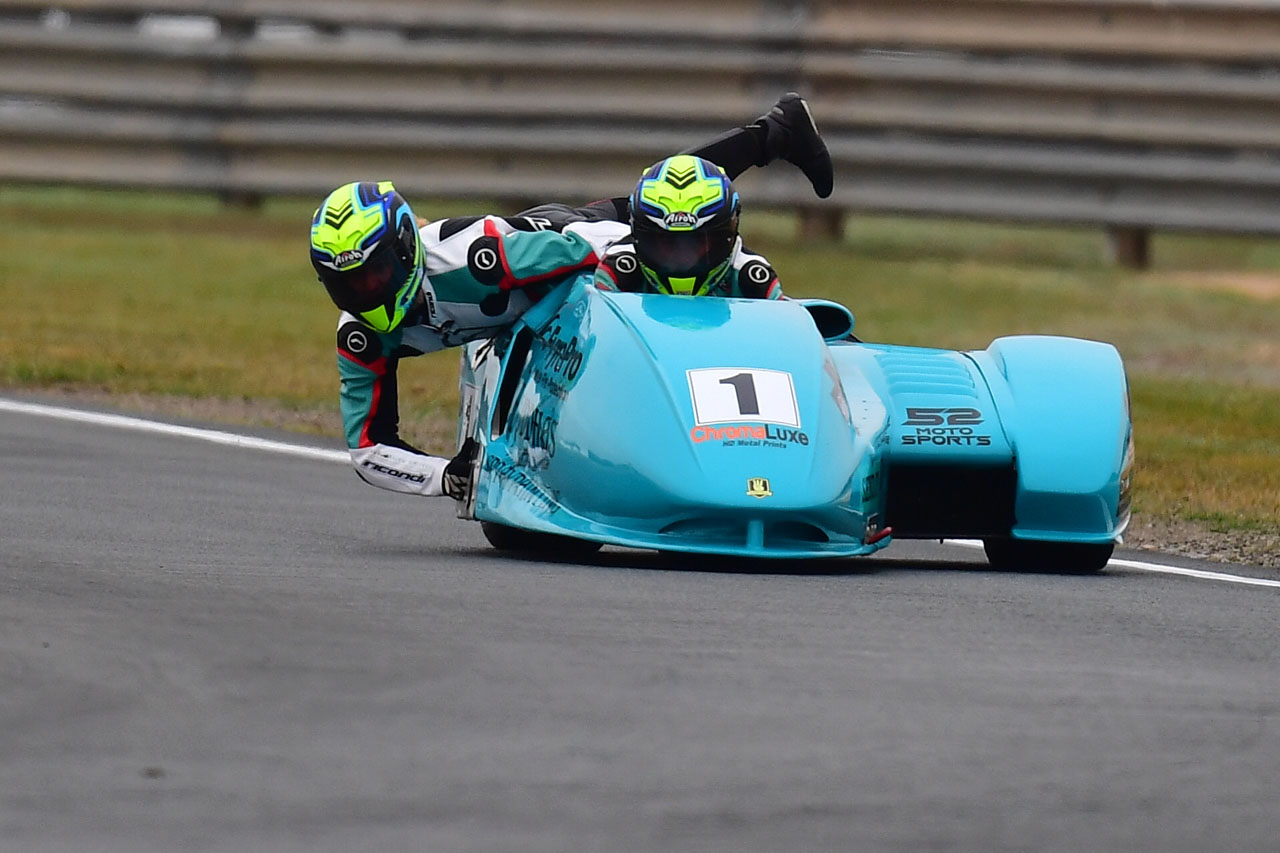 Corey and Danyon Turner notched up another win in the final Sidecar race of the weekend, with Pat Clancey/Stephen Bonney scoring another second place finish to win the F2 Class. Stuart and Brad Gorrie were third outright (second in the F2 class).
F1 Points
C. Turner/D. Turner – 147
S. Bayliss/C. White – 65
H. Ford/L. Menzies – 56
F2 Points
P. Clancy/S. Bonney – 122
D. Rayner/K. Warne – 114
B. Collins/P. De Angelis – 113