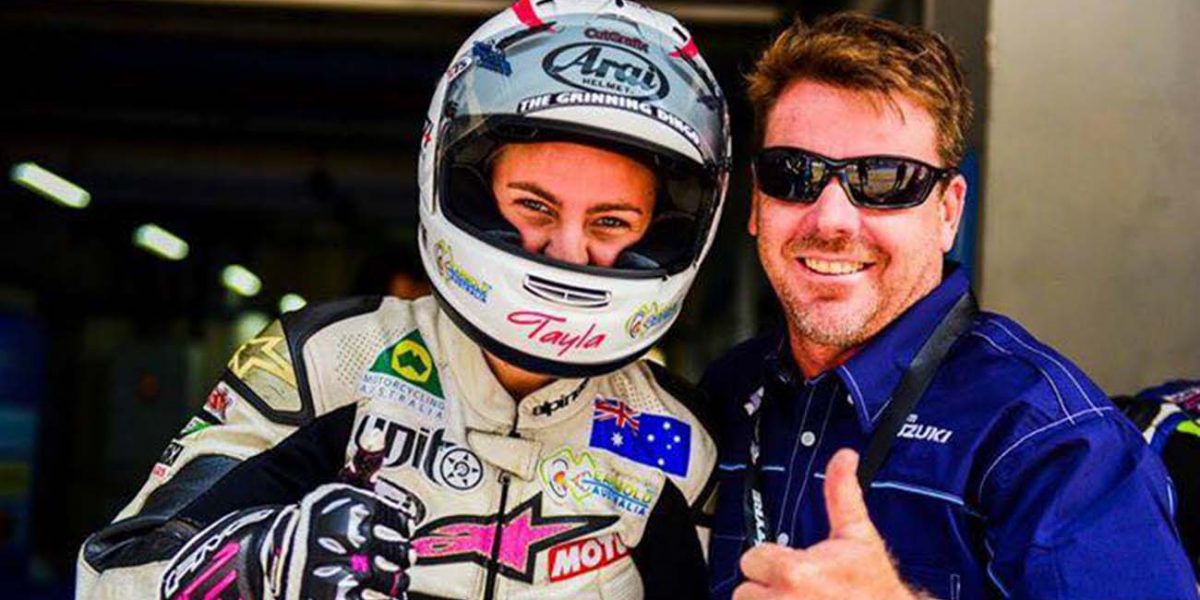 Tayla Relph Impresses at FIM Asia Cup of Road Race in India
Tayla Relph has recently returned from India, after racing in the 2017 FIM Asia Cup of Road Race in India 16-19, November 2017. Supported by Motorcycling Australia (MA), Relph managed to finish second overall in the country standings and fourth overall in the ACRR, only one point off third overall. Relph provided a breakdown of the international weekend experience.
"It has been a very busy few months getting everything organised for this trip, but I am so happy the plan came together in the end," Relph said. "It is crazy to think at the beginning of this year my chances of racing were very slim, but with the help of two amazing companies, my club The Motorcycle Sportsmen of QLD, North Star Yamaha and Dave Fuller, I was given the chance to race a Yamaha YZF-R3 for the entire year. If it wasn't for these people coming together to help me out, I definitely wouldn't have been considered for this ride in India so first off, I would like to say a massive thank you to them!
"I found out about this trip only four weeks ago, so it was definitely a mad rush getting all paperwork and passports sorted out, but luckily everything came together in the end. I was very impressed by the track and the event on arrival! Luckily, MA's CEO Peter Doyle and President Pete Goddard managed to organise a ride day at Eastern Creek on the GSX-R150 before I left, which I am extremely grateful for. Having the opportunity to ride on the same spec bike that I would be racing overseas gave me a great head start and confidence boost leading to my international debut.
"Friday practice saw two 20-minute practice sessions, followed by one 20-minute qualifier. Throughout the first practice session, I spent this time thoroughly learning the track, playing with different braking markers and lines to see what worked best for the little 150. We had a plan in qualifying to go out first, so the faster riders would pass and I would be able to follow them, as this seemed to work in the practice sessions. Unfortunately, at the start of the qualifying session I was riding with no one in front of me and with the Buddh International Circuit being 5.1km long, having a slipstream was vital in getting a good lap time. We managed to finish this qualifying session in 10th position with a time of 1:56.7, also putting me fourth in the Asia Cup of Road Race Championship.
"Come Saturday, I was happy with how I was progressing on the circuit and my knowledge of the bike. We had a 10-minute warm-up before our race, but due to rain our session was cut short. We had a dry six lap race late in the afternoon and I was very nervous for my first international race, I had absolutely no idea what to expect or what the riders race craft was like. When you have raced against the same people in Australia for a long time, you know what to expect from every rider and generally know their strengths, weaknesses and level of aggression; so when you're lining up with riders who you have not raced with before, it's a very nerve racking!
"I had a good start, but unfortunately positioned myself on the outside of all the riders which left me with a bad run on the back straight. I made a few small mistakes in the opening three laps which really set me back during the race, getting stuck with a group of slower riders that I wasn't able to get a gap due to the back straight being so long and easy to be slipstreamed. I finished 12th overall in this race and 5th in the ACRR Championship. I understood what I did wrong in this race, and knew exactly where to improve for the next one. I knew I should have been with the leading pack, so I had to fight very hard to get there in the next race.
"Sunday was the big race day, with over 30,000 spectators walking through the entry gates, filling the main straight grand stand. It was such an amazing atmosphere! I got off to a good start in my race, and my race plan worked a dream. I made sure to position myself on the inside of all riders at every corner, so I was not getting pushed wide or pushed off the track like I did in race one. We made phenomenal ground on the first lap, making up seven positions on the grid sitting me fifth overall. I had a good dice for sixth place and we were slowly chasing the leading pack, but with limited laps I couldn't quite catch them. I was very happy to knock 1.3 seconds off my lap time from race one, and finish this race in seventh position overall and fifth in the ARRC.
"With so many different countries being involved, the organisers also made a country championship. This championship was pointed with each country being in separate teams, the highest placed rider from each country was then awarded points. I was very happy to secure 2nd place overall for Australia, with India finishing first, and Nepal finishing in third, Japan fourth
"It was such an incredible experience and I would really like to thank MA and FIM for organising this. I would also like to thank the people who worked endlessly to finalise my paper work in a short amount of time and also somehow organise for me to ride a GSX-R150 in Australia before I left. I would like to say a massive thank you to MA's Liz Galazkiewicz, Peter Doyle, Pete Goddard and my personnel sponsors Earmold Australia, Micks Fix Leather Repairs and The Grinning Dingo Clothing Co. for all that they did before I left!" Relph finished.
Photos courtesy of Tayla Relph