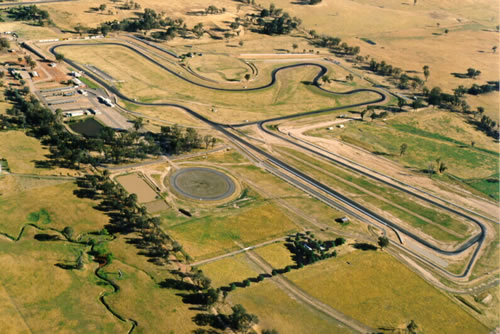 Round 6 – Winton Motor Raceway
Winton Motor Raceway, VIC –
April 28/29/30
---
Winton Motor Raceway – A pocket of action
Winton Motor Raceway is the little pocket of action located in rural Victoria. Home to plenty of action and even more excitement you'll be able to catch all the racing from upon the hill.
The ASBK will head back to Winton after a successful and nail biting grand finale round where the ASBK 2016 Championships were crowned! This year it won't host the final round but will sure to offer the same amount of thrill.
Address:
Winton Motor Raceway
41 Fox Street, Winton VIC 3673
How much:
Tickets are available at the gate:
Adults: $20
Concession: $10
Ride Groups (pre-booked): $15 p/day (planned for Sunday)
Under 15: Free
2-day passes:
Adults: $30
Concession: $15
Under 15: Free
What Time:
Friday – Practice: 9am
Saturday – Qualifying: 9am
Sunday – Racing: 9:55am
Event Schedule:
TBA
Results and Live Timing
For a full list of results and for live timing on your Smart Phone, Tablet or Computer click here.
Television Broadcast dates
TBA