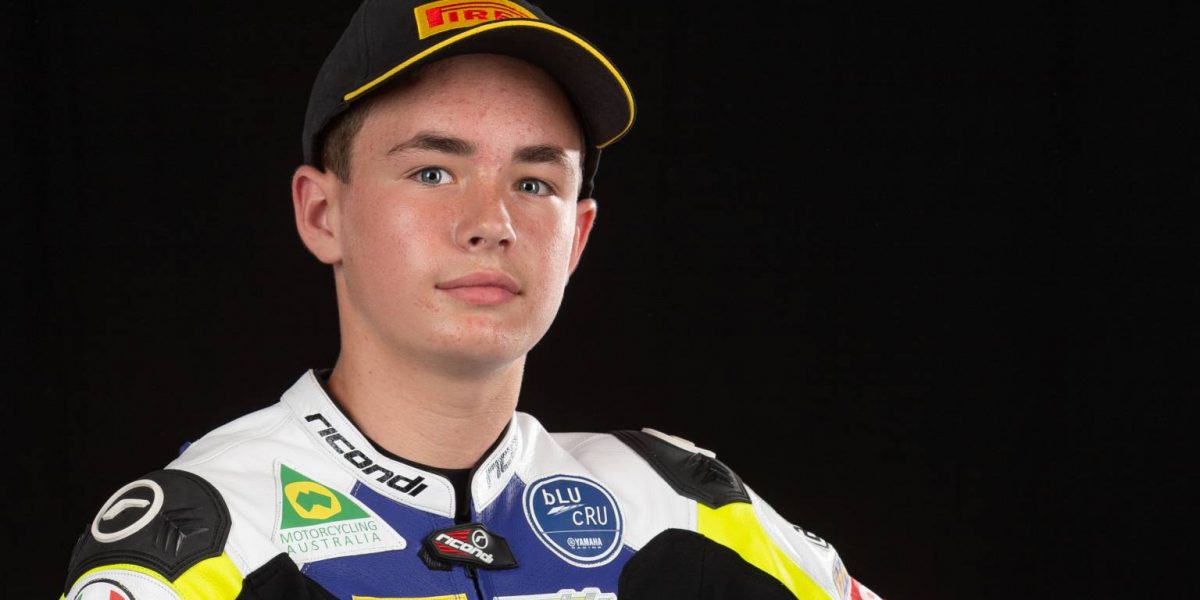 BLU CRU OCEANIA JUNIOR CUP PROFILE: CORMAC BUCHANAN
This weekend's bLU cRU Oceania Junior Cup rider is Cormac Buchanan, who hails from Invercargill, New Zealand. A strong performer in this years Oceania Junior Cup (OJC), Buchanan is one of two competitors shortlisted for the Red Bull Rookies Cup selection event in Europe.

We sat down with the twelve year old and this is what he had to say.
Tell us about where your love for motorcycle racing began and why?
I first got into motorcycling riding thanks to my Father. He used to race motorcycles and I pretty much was on the sidelines watching him race. My Dad use to race Supermoto, road racing and a bit of motocross. When I was about four years old, I got my first motorbike, which was a Honda QR50 for Christmas
I simply just started riding it around the backyard. In fact, I was a little bit scared of the noise for a little bit to begin with, but even tally fell in love with it. My family and I went down to the beach and I rode it there. I guess I just got into motorcycle riding from there.
I used to race motocross, then I got into speedway, which I have done for four to five years now. Now, we are road racing
Tell us about the first time you hopped on a motorcycle.
It was pretty much in the backyard at home, when I four years old. My Dad put training wheels on the bike, as it was my first time. That simply helped me balance while riding. After my Dad saw me getting more and more into riding, he took me to the motocross tracks, which was basically the start to my racing side of things.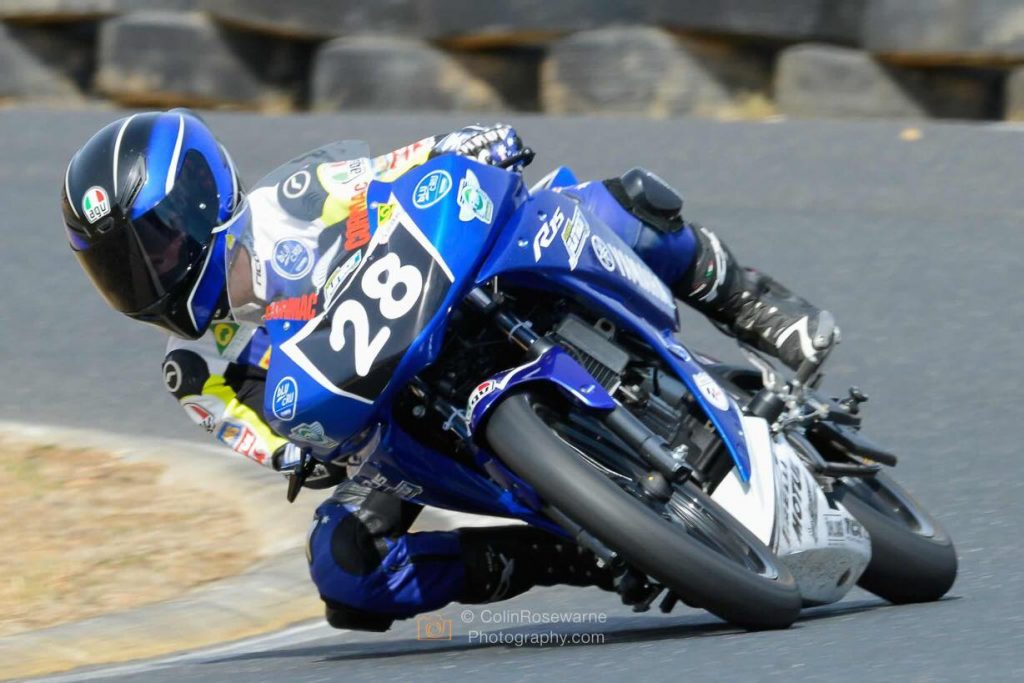 Thinking back, tell us about one of your favourite memories growing up when it comes to motorcycling?
I would probably say when we used to go to the beach, because there I would just ride flat out. My Dad would have his own motorbike, so him and I would have races up and down on the beach. It was just a lot of fun seeing who could go faster. We also used to have a track at home as well, where we would ride together.
What career do you hope to end up in? For example, WSBK or MotoGP racer?
The main goal, like a lot of other kids, is to end up in MotoGP. That is definitely the goal I would like to achieve. I've been a bit of a late starter in road racing. I got my first road bike when I was eleven years old. We used to go out to Teretonga Raceway, which is my home track. The Southland Motorcycle Club really helped me out a lot.
My mentor, Steve Bagshaw, he has been giving me tips since I first started. He has been a really big help. In fact, everyone who has helped me out has been amazing.
Tell us who your sporting idol is. How have they impacted you and your love for motorcycling?
It would have to be Marc Márquez. When he won his 2013 MotoGP World Championship, it was in his rookie year after stepping up from the Moto2 class. That was pretty inspirational. On top of that, when I first heard about road racing, Marc was the man at the time. With watching Marc race, it's good to know that if it's your first time, you can still do great things, like what he has done. He has just been a great rider to look up to.
What have you learnt from the bLU cRU Oceania Junior Cup?
Well, we have been doing a lot of media stuff, such as learning how to talk to officials and signing autographs. We have also been learning a lot about the Yamaha YZR-R15 and how to ride them, along with the race craft as well, which has been a big help. All this stuff which I am learning now will no doubt help me in years to come, that's for sure.
Tell us about your bike, helmet, leathers, gloves and boots. How are you adjusting to the new bike? How do you find the products that have been chosen specially for you?
Well, to start off with, the Ricondi leathers are so easy to move around in. One of the Ricondi guys he put a Kiwi on the back of my leathers, obviously a Kiwi being our national bird. Being the only New Zealander rider in the bLU cRU Oceania Junior Cup Championship, it's a nice feeling to be able to represent New Zealand and have something which symbolises New Zealand, such as the Kiwi bird on the back of my leathers.
I started the year off with the AGV K1. However, I had a crash at Broadford at the second round of the championship, so now I'm wearing the awesome AGV Corsa R, in the Capirex design. The Corsa R has the safety pin on it and on top of that it's a bit more of a 'racing' helmet, which means it's very light and sound proof.
The TCX boots are also very comfortable. I know I can move my feet around inside the boots with ease. Same with the gloves as well. They are just amazing just how comfortable they are. Massive thanks to all the suppliers who help us with the gear in the 2019 season. It's a massive help with what they do.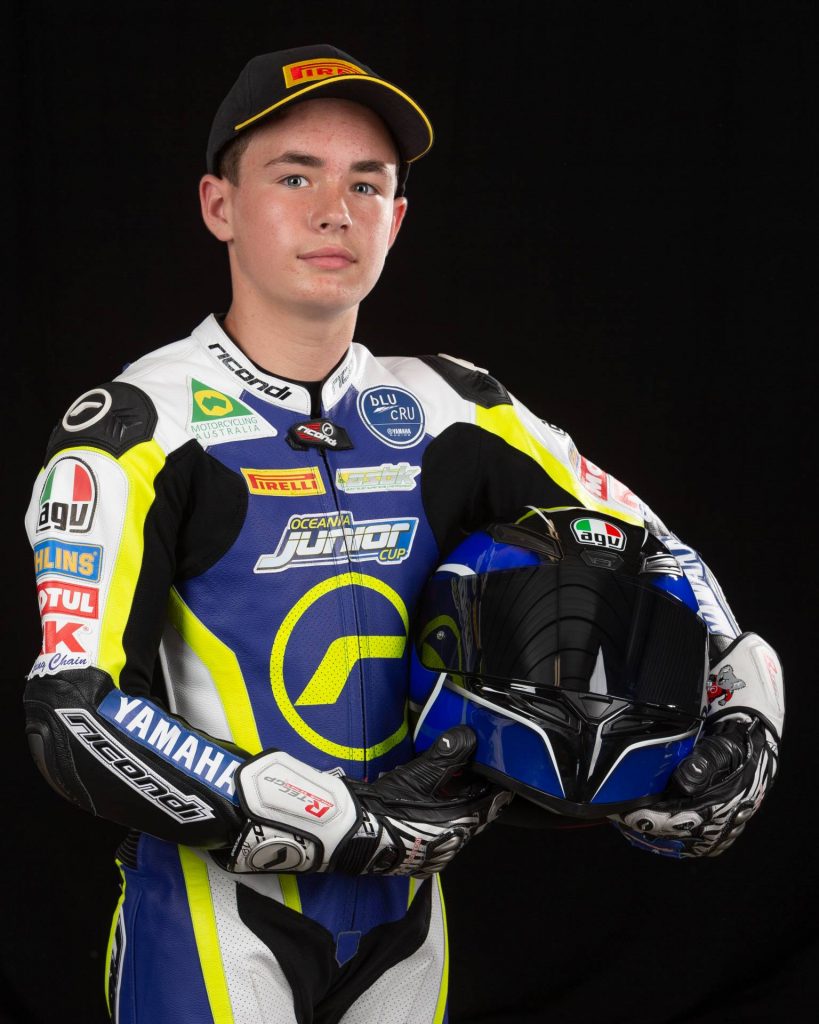 We will release profiles from the class of 2019 each week, so be sure to stay tuned on your favourite star by heading to ASBK.com.au and following the bLU cRU Oceania Junior Cup Facebook page!
Images:  Andrew Gosling – tbgsport & Colin Rosewarne