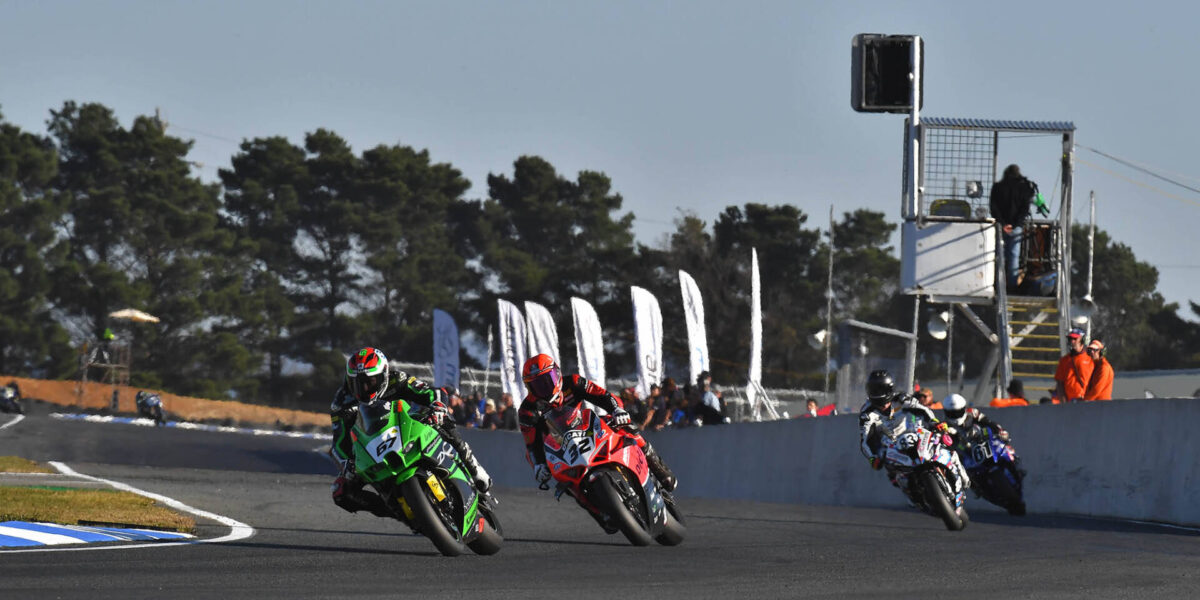 Kawasaki Advancements Made At Wakefield Park Raceway
Kawasaki BCperformance Racing Team's Bryan Staring earned sixth overall in round two of the 2021 mi-bike Motorcycle Insurance Australian Superbike Championship, presented by Motul (ASBK), at Wakefield Park Raceway last Sunday, marking further steps in the right direction for the team.
Staring qualified sixth with a 57.399s on Saturday, then put his best foot forward on Sunday with 6-6 results while continuing development of the all-new Ninja ZX-10RR in ASBK trim.
"Our times in qualifying gave us a positive mindset, but I wasn't quite able to reproduce that in the race," said the former ASBK Champion Staring, who is also ranked sixth in points following two rounds.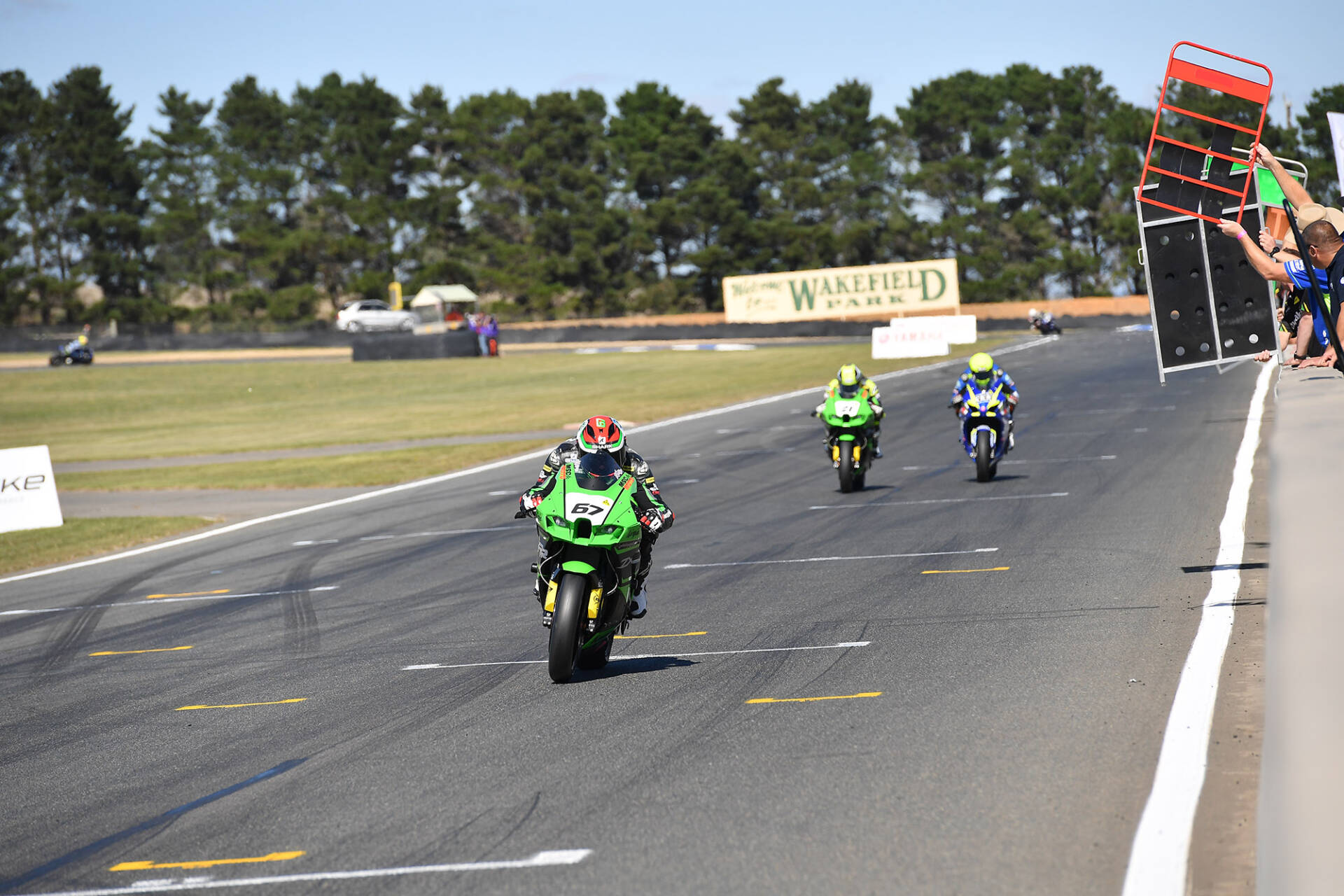 "We have made rapid progress from Winton. We will keep drawing the positives and we know that we need to make a big effort in the lead-up to Darwin, but that's fine with me and we will keep chipping away as a team."
Josh Waters had a promising, but ultimately disappointing outing in Goulburn after being struck with electrical gremlins on race-day.
Waters had qualified in ninth position and was in an optimistic frame of mind entering the pair of 20-lap premier class races, however, he had to settle for 13th in race one and was ruled out of race two altogether.
"It was disappointing for something to happen that was out of our hands, as it was today," explained the three-time ASBK Champion. "We changed bikes after experiencing the problems in race one and then also had issues in race two.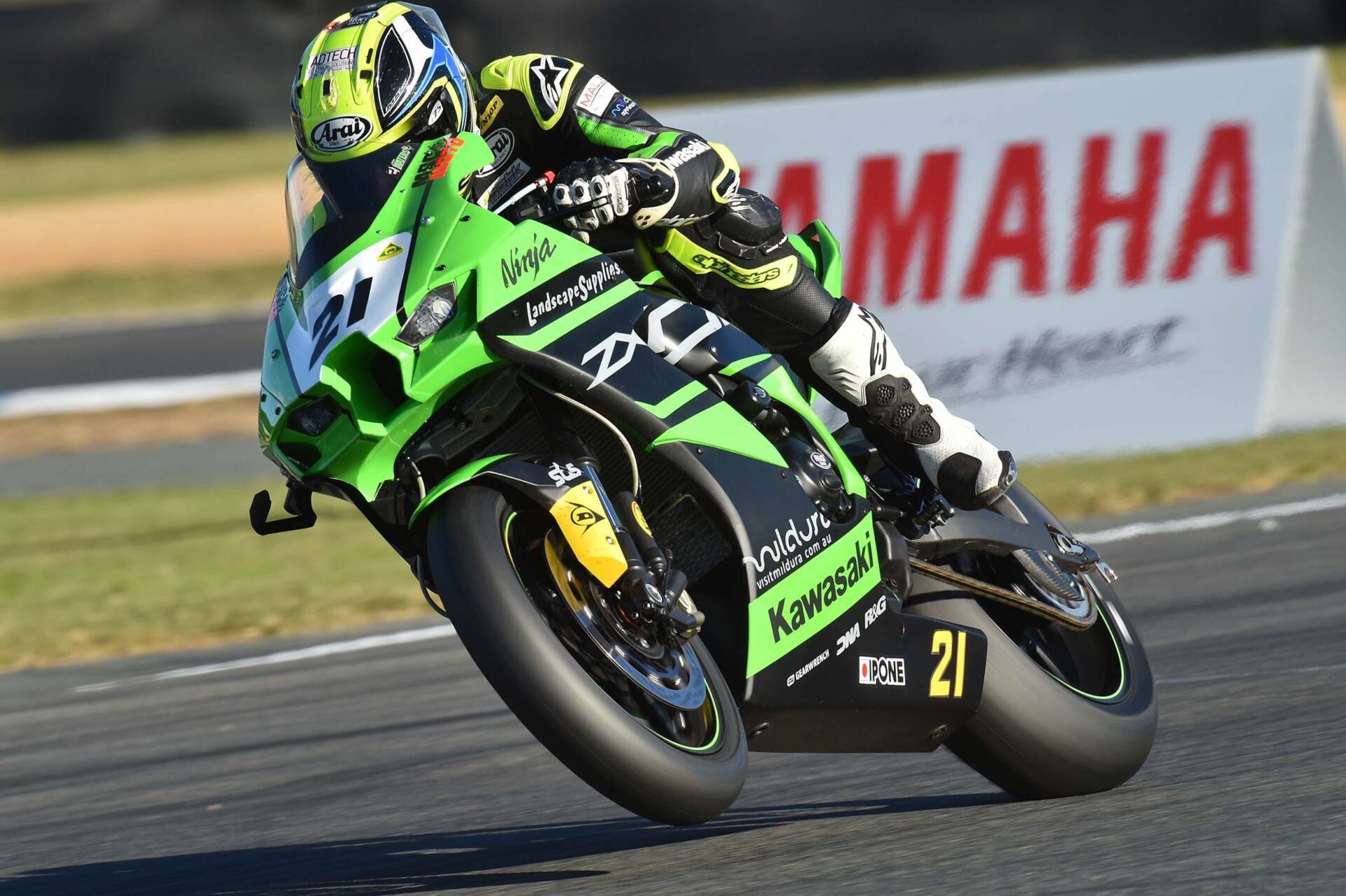 "We were hoping that today would be more positive for us because we had glimpses of hope throughout the weekend, so that was a real shame not to be able to bring that together for Sunday. We were closer, but will keep working hard to improve together."
Kawasaki BCperformance Racing Team owner and manager Kelvin Reilly was buoyed with the progress made since the Winton round, but will continue to work with data gained to extract the most out of the package.
"There was promise from both riders with the Ninja ZX-10RR this weekend and we have made progress since round one," he said. "Bryan put in a PB lap here, so that was positive, but unfortunately we weren't able to carry that speed into the races today.
"It was unfortunate for Josh to have an issue with both bikes. We will look into the electrical problems that happened, and know that he will be really strong when things go his way. We were closer to the front and we had a lot of supporters come to watch this weekend, which we always appreciate and look forward to Darwin."
Kawasaki Connection's Matt Walters took P7 in race one and ninth overall for the round in the Superbike class, while Kawasaki-equipped Luke Power claimed sixth overall with 5-6 finishes in the Australian Supersport Championship.
It was another impressive weekend from Kawasaki Ninja 400-mounted Zack Johnson in the Australian Supersport 300 Championship, the Victorian scoring a consistent 2-2-2 results card for second overall, now also P2 in the standings.
The 2021 Australian Superbike Championship's next stop will be at Hidden Valley Raceway in the Northern Territory between 18-20 June.
Photos by Karl Phillipson/Optikal