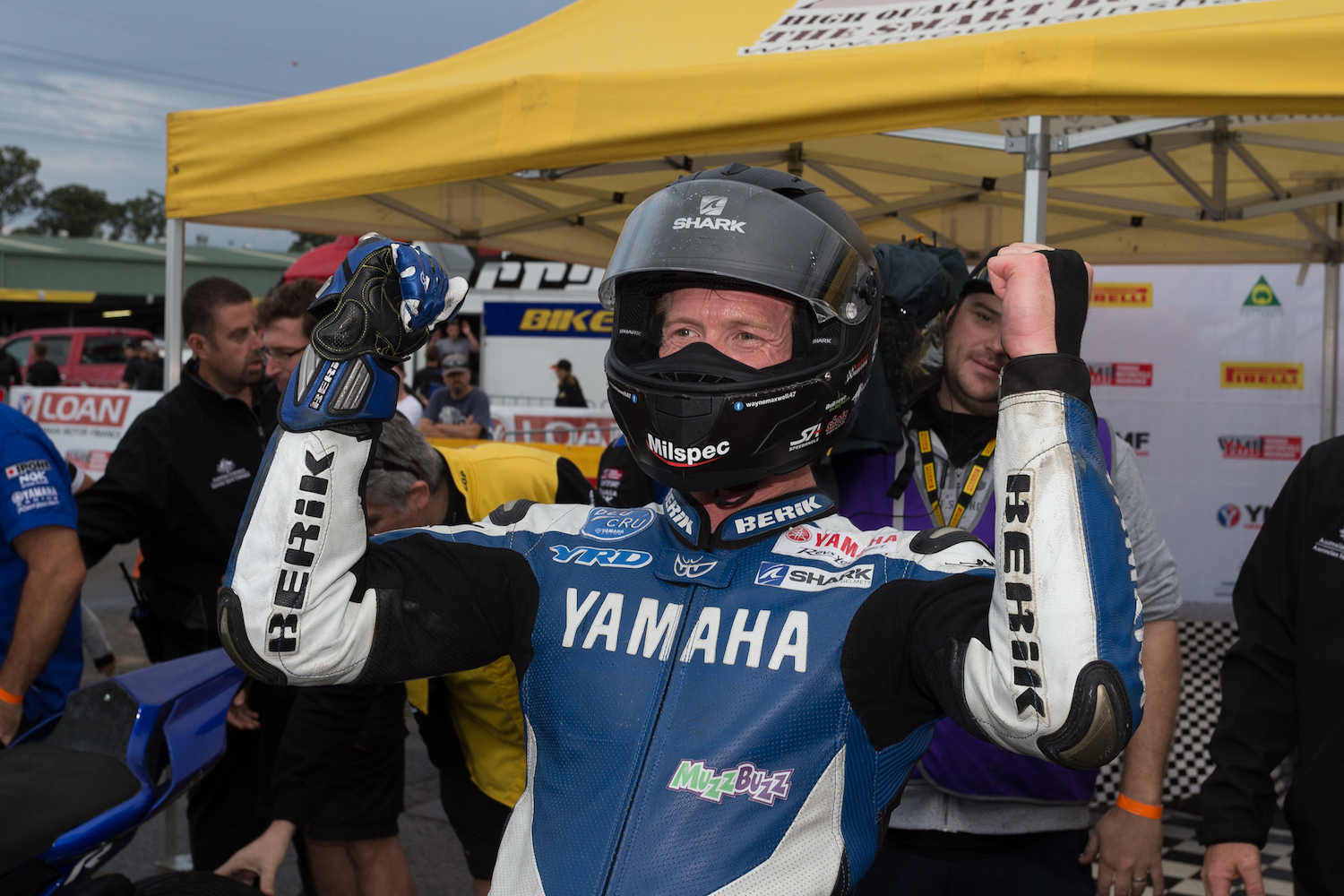 ASBK smash 2016 TV figures out of the park
The 2016 Yamaha Motor Finance Australian Superbike Championship presented by Motul Pirelli has concluded in great stead with promising television numbers leading in to the 2017 season.
As the Championship continues to grow and we see the return of past Champions, the future riders of our sport and the support from all corners of the industry increasing, the Yamaha Motor Finance ASBK Championship management team is humbled by television figures from this year's 2016 season.
This year alone has seen the ASBK broadcast to hundreds and thousands of fans on free to air 7mate, Foxtel's Fox Sport 5 channel as well as a trial of live stream at the grand finale round at Winton Motor Raceway, where over 11,000 people tuned in to catch all the nail biting action.
On 7mate viewing numbers averaged 79,000 people tuning in per round, equalling a whopping 478,000 views over the entire 7mate broadcast for the year.  With seven hours of television content run on free to air 7mate, it was by far our biggest and most successful avenue of television this year.
The Australian Superbike Championship throughout the six rounds was also broadcast on Fox Sport 5 featuring a two-hour special per round. Accumulating astounding figure, total views over the season topped 225,000 people, the figures from private homes only and discounting commercial Foxtel subscribers.
Improving on the 2015 figures, our television editorial content which featured mostly on Prime 7 throughout multiple states highlighted both individual and Championship achievements.
Not only did we see television figures grow throughout the 2016 season, but also the dedication from the team on social media spiked our figures collectively reaching over 20,000 people per round on Facebook, Twitter and Instagram!
This year, ASBK has released over 2,500 related press releases reaching both the Australian Superbike fan base as well as the Motorcycling Australia data base consisting of over 110,000 members.  Coupled with a dynamic and exclusive radio package, advertising on well-known broadcast networks including Austero and 4AK and 4WK.
The Australian Superbike Championship is also very impressed with the number of Councils, newspapers and State tourism organisations that have supported the Championship through each State over the course of the six rounds.
Looking forward to 2017 the Australian Superbike Championship is looking to increase their media package by providing more editorial content to radio, television stations as well as implementing a new and improved social media campaign. As always we will continue extensive coverage of the event via platforms including radio, editorial content and video production.
Stay tuned to the ASBK website for all the latest news, content and information as it happens. If you haven't already, check out our social media accounts, Facebook, Instagram and YouTube.
Image courtesy of Andrew Gosling/tbgsport – Pictured Wayne Maxwell after his win at Sydney Motorsport Park