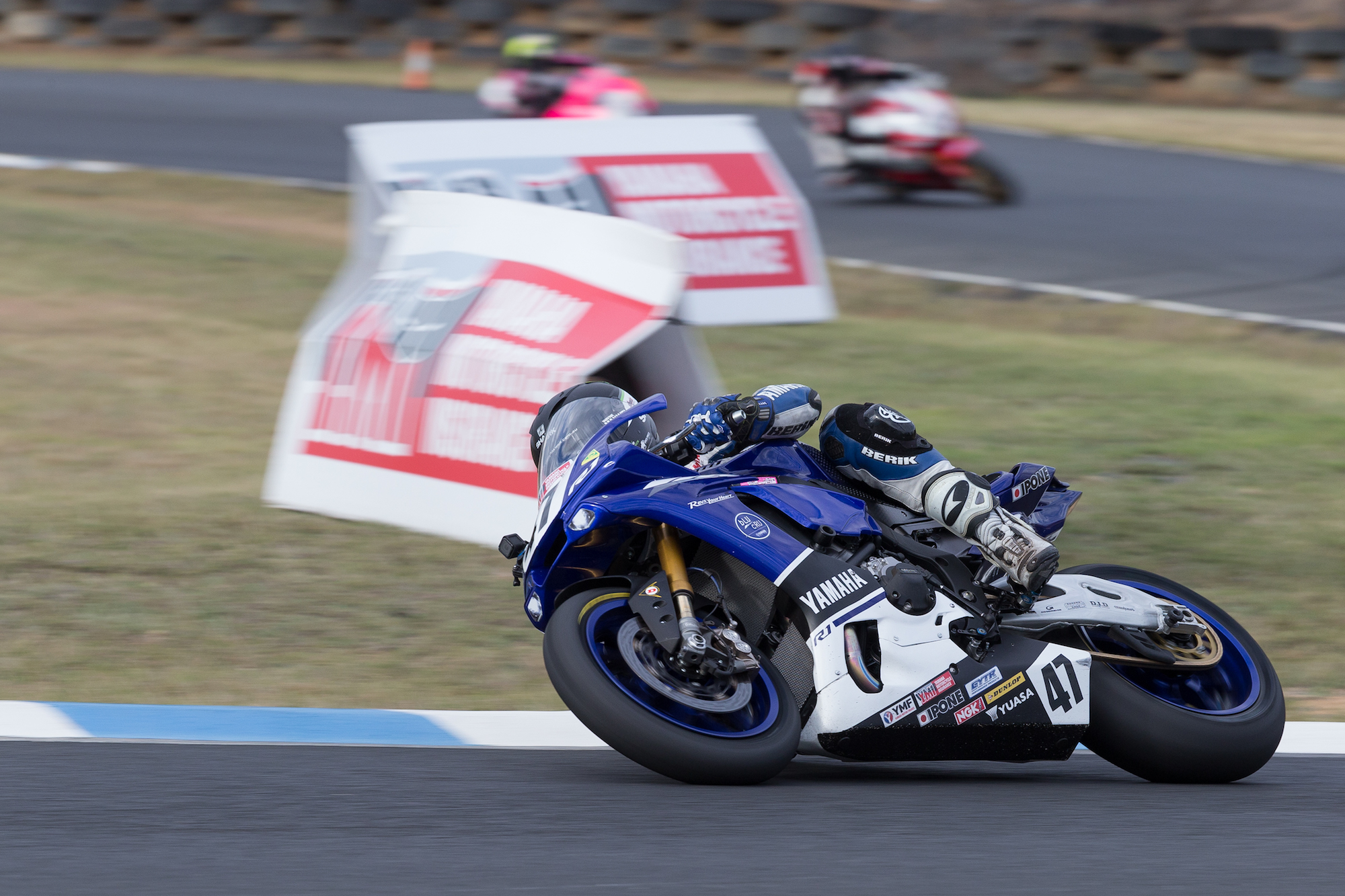 Grand Finale round entries closing this week
The Grand Finale round of the Yamaha Motor Finance Australian Superbike Championship presented by Motul Pirelli, is only just around the corner and this is an event you don't want to miss. Competitors will take on Winton Motor Raceway for one final bid to claim championship glory and with entries closing this weekend you're running out of time.
This Friday the 23rd of September at COB entries via www.raceentry.com will close for round six of the Championship sealing peoples chances to enter in to what will be the most gripping and exciting racing this year so far!
Winton Motor Raceway will host six classes including the Yamaha Motorcycle Insurance Superbikes, Motul Supersport, Honda Moto3/125GP, Akrapovic Up to 300 Production, Akrapovic Over 300 Production, Akrapovic Women's 300 Production, YMF R3 Cup, the GP Juniors and the Hartwell Stars of Tomorrow Club Challenge Class (600cc 1000cc Novice), so if you want to enter now is your chance.
You can find your entry form by clicking the appropriate link below before Friday September 23rd at 5:00pm AEST:
Your copy of the Supplementary Regulations can be found by clicking the link here, or adversely on the Motorcycling Australia website (www.ma.org.au) under the 'Supp Regs' tab on the home page.
This ASBK event is not to be missed with the final round being live streamed, extended two-hour broadcasts on Fox Sport 5 and 7mate and plenty of action to keep anyone entertained.
The ASBK Management Team would also like to advise that any competitors not receiving emails via our ASBK nominated email address, to please email asbk@ma.org.au with your contact details, to ensure that all competitors receive important updates prior to all ASBK rounds.
More information on this event will be posted as it comes to hand via the ASBK website (www.asbk.com.au).
2016 ASBK yearly calendar below:
Round 1 Phillip Island GP Circuit, WSBK, Vic 25-28 February
Round 2 Wakefield Park Raceway, NSW 25-27 March
Round 3 Sydney Motorsport Park, NSW 16-17 April
Round 4 Barbagallo Raceway, WA 3-5 June
Round 5 Morgan Park Raceway, QLD 6-7 August
Round 6 Winton Motor Raceway, VIC 30 September – 2 October
Remember to 'Like' ASBK on Facebook or 'Follow' @ASBK  on Instagram to keep up to date with all the latest news on social media.