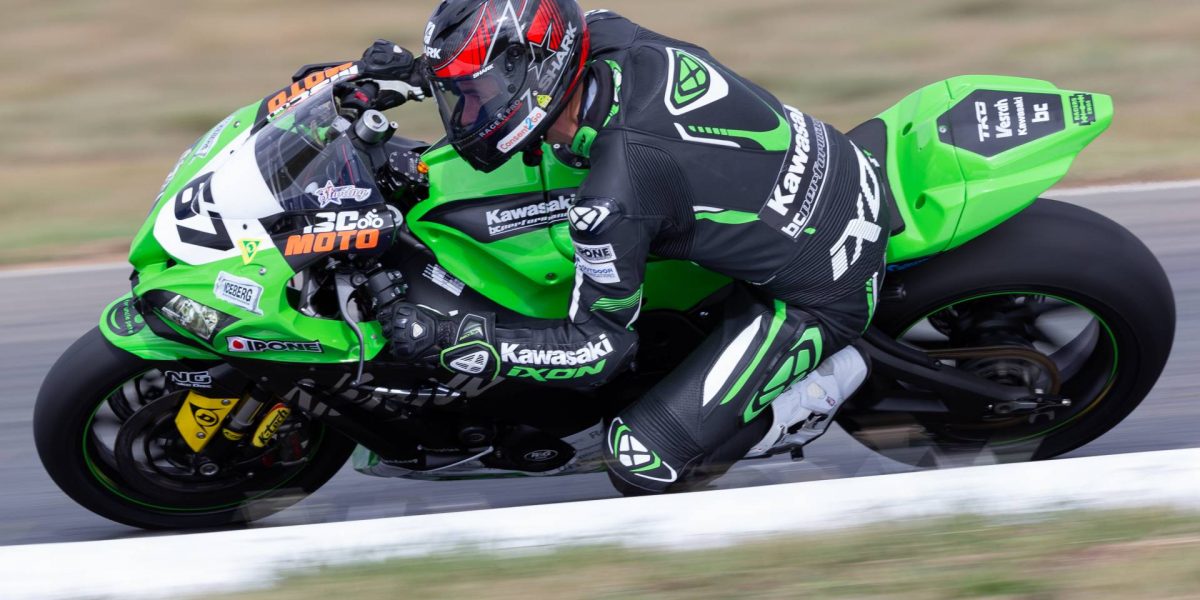 Kawasaki's Bryan Staring to Race Both ASBK and ARRC at The Bend
Bryan Staring will take on double duties at The Bend Motorsport Park for Round 3 of the 2019 Motul Pirelli Australian Superbike Championship (ASBK) and Round 2 of the Asia Road Racing Championship (ARRC), after being called in to replace Thitipong Warokorn at Kawasaki Thailand Racing Team.
"TingNote" Thitipong Warokorn, who currently leads the ASB1000 class of the ARRC, crashed while racing as a wildcard during Thailand's second round race of the FIM World Superbike Championship, sustaining a upper spinal fracture from the accident. Bryan will fill-in the for Thai Racing Team in a one-off appearance in the Asian series, and racing ASBK in his regular role with Kawasaki BCperformance.
Bryan recently discussed the opportunity with CycleOnline: "It was all a bit of a surprise to me, because I'd like to think I keep an eye on what's happening in the ARRC, but I wasn't aware that Thitipong was injured in the WorldSBK race," Staring explained to CycleOnline.com.au. "He was pretty successful – he was leading after the opening round in Malaysia.
"I was surprised when I was contacted about the event from the team, but I'm pretty keen to have a go at it. It's all come through the correct channels – from Kawasaki Thailand, to Kawasaki Japan, and back to Kawasaki Australia and through my team manager and through to me. In the end, their rider is unfortunately injured, they needed a replacement, and I'm happy to do it as a one-off.
"I'm under no illusion that it's going be a very physically demanding weekend with double race duties. We'll see – I know my condition is good, and I'm confident I can do both tasks well, otherwise I wouldn't take it on. I think at the beginning of the weekend, the extra track time will be an advantage, but through the course of the weekend will be more difficult having done so many laps."
Round 3 of the Motul Pirelli Australian Superbike Championship takes place at The Bend Motorsport Park (25-28 April) alongside the Asia Road Racing Championship for International MotoFest. For more information or to purchase tickets, visit thebend.com.au
Stay up to date with all the latest from the Motul Pirelli Australian Superbike Championship, follow us on Facebook and Instagram.
Editorial courtesy of Kawasaki Australia
Images: Andrew Gosling/tbg sport