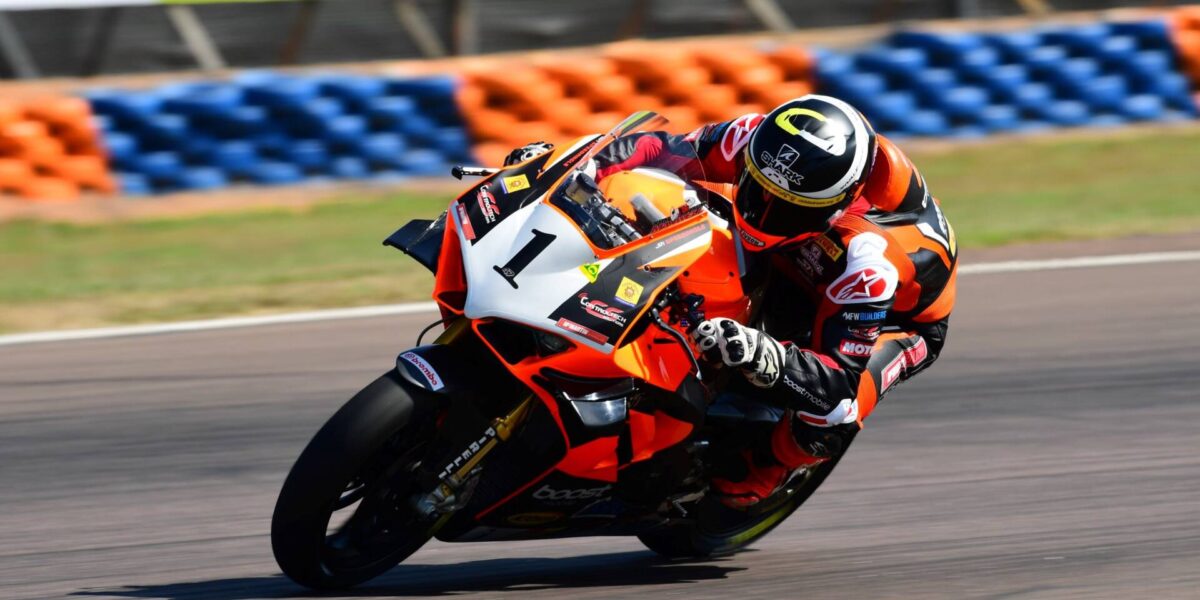 Maxwell Confident Ahead of Morgan Park
ASBK Champion Wayne Maxwell, having extended his Championship points lead after a spectacular round 4 of the mi-bike Motorcycle Insurance Australian Superbike Championship, presented by Motul, at Hidden Valley, Darwin, is quietly confident heading into Morgan Park Raceway for Round 5 in August.
 At the midway point of the Championship, Boost Mobile with K-Tech rider Maxwell, sits on 132 points in the Alpinestars Superbike class, with a 26 point lead over Darwin race 1 winner Penrite Honda's Troy Herfoss, while Maxima Racing Oils BMW Glenn Allerton sits in third on 100 points.
No points were awarded for race two, which was cancelled after Troy Herfoss crashed. He was taken to hospital and underwent surgery on two broken limbs and is now recovering at home.
While the points lead is welcomed by Maxwell after two second place finishes at Darwin, he is well aware he has a hungry pack of riders behind him who will be keen to chase down the points gap at the next round of the Championship at Morgan Park Raceway on August 20-22.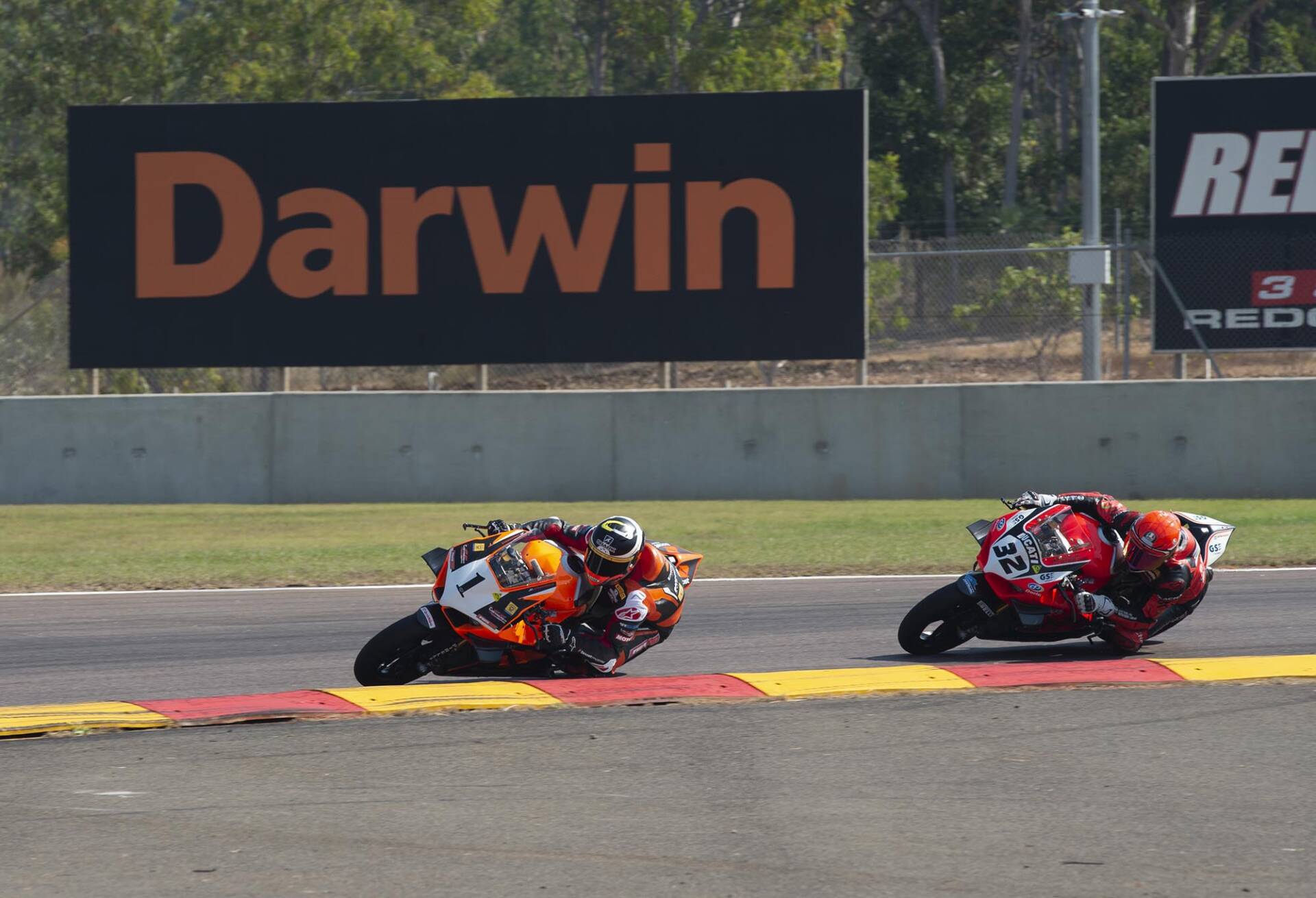 "It's great to come away from Darwin still leading the Championship as we head to Morgan Park Raceway," said Maxwell.
"Morgan Park is a favourite track for many within the ASBK paddock, and I am confident with our Boost Mobile with K-Tech team package and what we can deliver.
"We hope to see lots of fans at Morgan Park for what will be a spectacular return of ASBK racing."
Allerton's two third placings were impressive considering he had only received his new bike days before the round, and with some additional testing before the next round, will be one to watch.
Yamaha Racing Team's Cru Halliday leads the Yamaha charge on 88 points in fourth place, keeping his Championship dreams alive.
The big mover of the round was Queensland sensation, Desmosport Ducati's Oli Bayliss, in his third round on a Superbike taking his first win in race 3 in a edge of your seat battle with Maxwell.
Bayliss took the round win after scoring a fourth in race 1, and now moves from 9th in the Championship into 5th place, tied with Kawasaki BCPerformance's Bryan Staring on 87 points.
Bayliss will be brimming with confidence heading to the next round at his home track of Morgan Park Raceway, where he has done plenty of testing aboard the V4R.
Desmosport Ducati's Mike Jones was looking to be in podium contention before a crash saw him undergo surgery on two toes and a finger. He slips from third in the Championship to 7th on 74 points and will be hoping to be recovered in time for his home track round at Morgan Park.
Unitech Racing's Arthur Sissis remains in 8th position aboard his Yamaha R1 on 71 points, one point clear of Metcher Motorsports Jed Metcher.
Rounding out the top ten is Mildura's favourite son, Kawasaki BCPerformance's Josh Waters on 43 points, who looked to make significant improvements in the development of his new machine.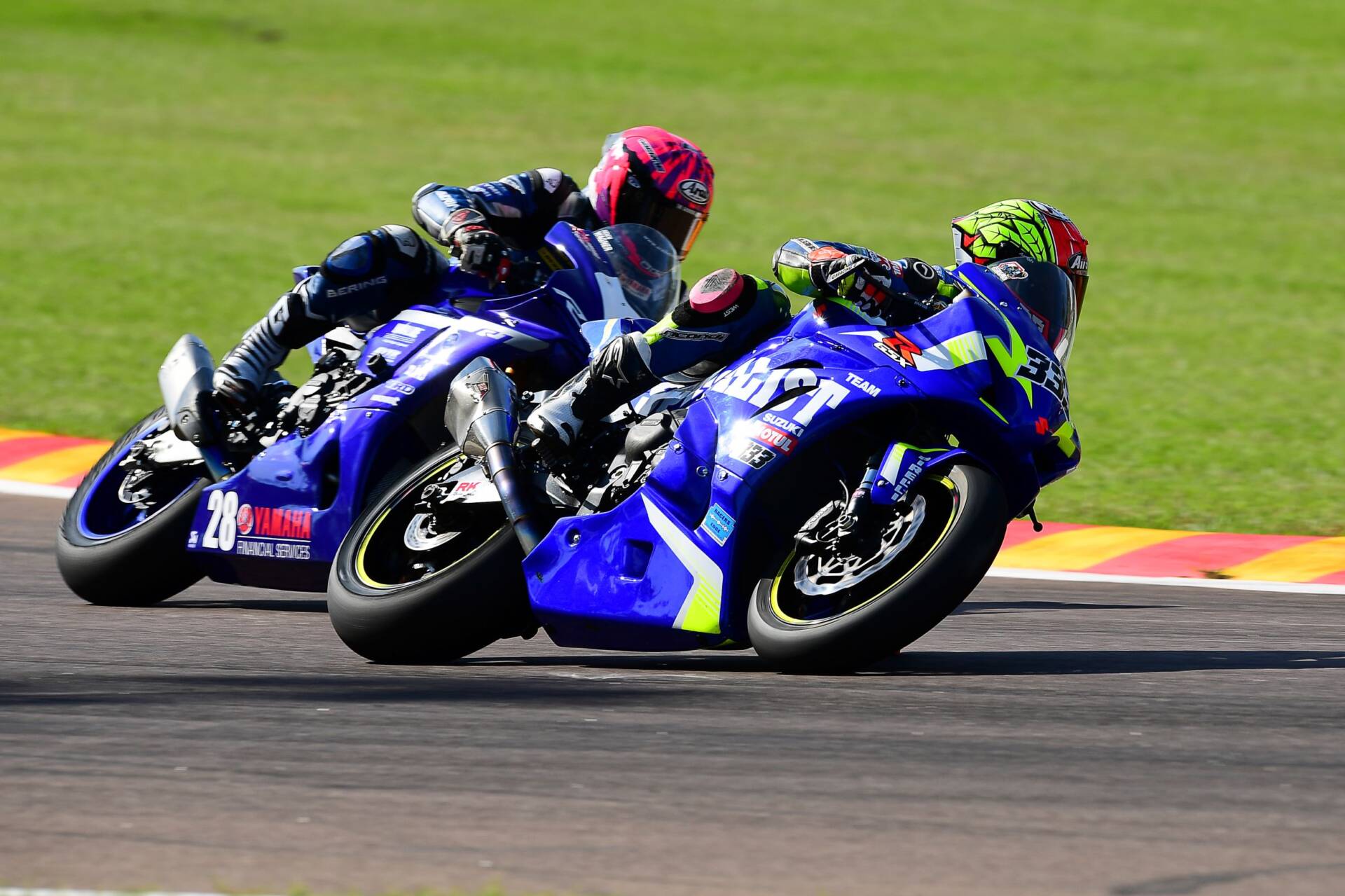 From positions 11th to 15th there is a strong battle brewing with MotoGo Yamaha'a Anthony West tied on 52 points with Kawasaki Connection's Matt Walters, 7 points further back is Maxima Racing Oils BMW Lachlan Epis, Yamaha Racing Team's Aiden Wagner on 37 points, who missed Round 3 through injury, and MotoGo Yamaha's Luke Jhonston tied on 34 points with Team Specialist Suzuki's Yannis Shaw.
At the mid-way point of the Championship, and as we have seen in the past anything can happen in the Alpinestars Superbike class, and nothing is guaranteed.
The ASBK Championship returns to the always spectacular Morgan Park Raceway in August, which will see the return of the Motorsports TV Supersport, Dunlop Supersport 300, Yamaha Finance Cup, and bLU cRU Oceania Junior Cup classes after their winter break.
Keep up to date with the latest news on the mi-bike Motorcycle Insurance Australian Superbike Championship, presented by Motul via www.asbk.com.au and following ASBK on Facebook and Instagram. You can also join our ASBK mailing list at www.asbk.com.au
ASBK CHAMPIONSHIP CALENDAR 
Round 1 Phillip Island Grand Prix Circuit, VIC February 18-21 – Cancelled
Round 2 Winton Motor Raceway, Benalla, VIC March 12-14
Round 3 Wakefield Park Raceway, Goulburn, NSW April 16-18
Round 4 Hidden Valley Raceway, NT – Supercars 2+4 (Superbikes only) June 18-20
Round 5 Morgan Park Raceway, QLD August 20-22
Round 6 The Bend Motorsport Park, Tailem Bend, SA September 23-26
Round 7 Wakefield Park Raceway, NSW October 15-17
Round 8 Phillip Island Grand Prix Circuit, VIC November 5-7
Photos by ASBK/Optikal