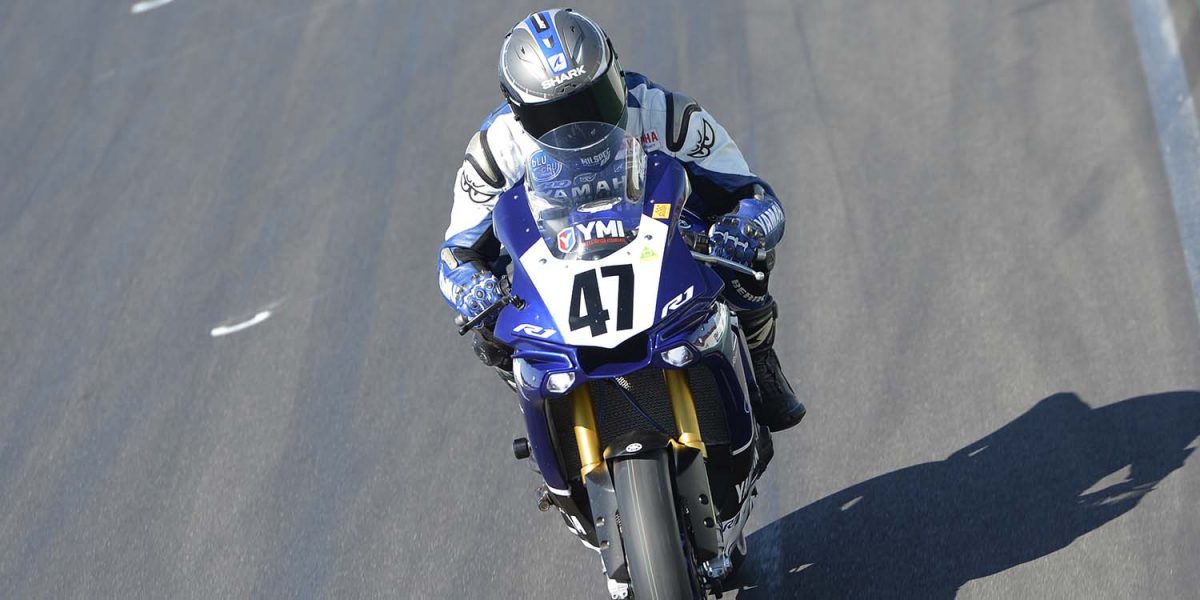 Yamaha Racing Team in the 2017 Championship Hunt
The Yamaha Motor Finance Australian Superbike Championship presented by Motul Pirelli (ASBK) caught up with Yamaha Racing Team (YRT) Manager John Redding and rider Wayne Maxwell (Yamaha Racing Team, Yamaha YZF-R1) to discuss the Team's turn in fortunes, the development of the YZF-R1, Glenn Allerton's (Yamaha Racing Team, Yamaha YZF-R1) road to recovery and the Championship tilt.
Redding has much to smile about after team rider Maxwell achieved a double race victory at the Spokes.com.au presents Round 3 at Winton Motor Raceway last week. Yamaha is now well placed to have a crack at the ASBK Rider and Constructor's titles in 2017 despite mixed results in the opening Rounds.
Redding was full of praise for Maxwell's performance Winton, sharing; "Wayne has always enjoyed the Winton circuit and over the last few years he's been in extraordinary form. Unfortunately, last year he had a crash at Winton so this year he has wanted to show how quick he really is. He definitely gels with the track and once he was satisfied with his setup he was always going to be tough to beat."
YRT's start to the season hasn't gone as smoothly as they would have hoped, but changes in bike setup have improved results.
Redding said; "We encountered difficulties earlier in the year, Phillip Island wasn't the round we wanted it to be, where both our riders had crashes and difficulties. The team made changes for Wakefield Park, but unfortunately the weather got involved and made the racing more of a lottery rather than a designed result. Maxwell's improvement came more from changing the setup of the bike to how he likes. Confidence is a strong asset and Wayne has plenty of it at the moment."
The Yamaha YZF-R1 is proving to be a strong package in 2017 with the top two riders in the YMI Superbike Championship standings on the machine.
"There have only been subtle improvements to the bike, however this is its third year in racing operation. Every year we understand the package better, as they are getting very complicated and sophisticated electronically. From our point of view, we understand the bike considerably better than we did back in 2015." Redding commented.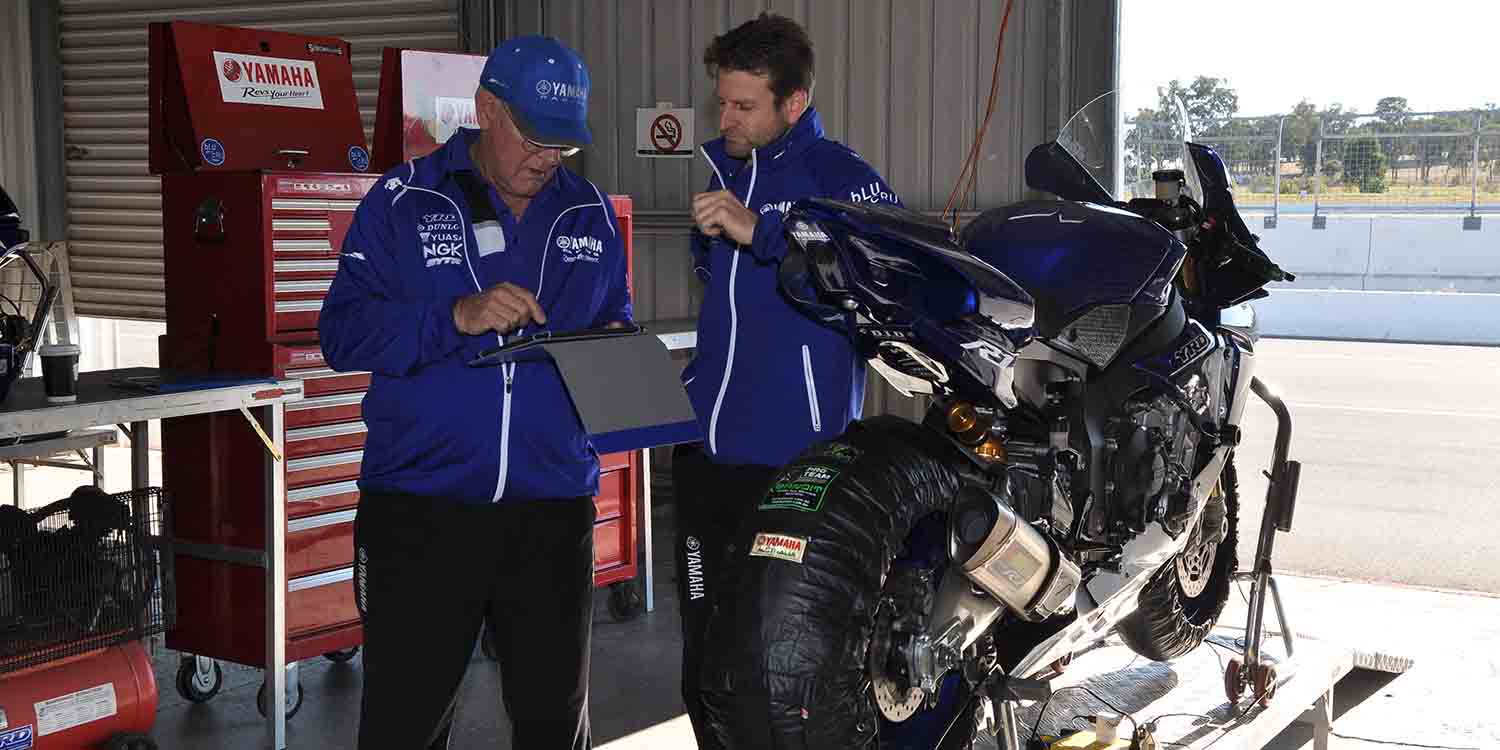 The currently injured Allerton, is eager to race at the next round at Hidden Valley Raceway, Northern Territory, (6-9 July).
"Glenn is saying to us that he will definitely be ready to ride at Hidden Valley. The final decision however will not only be his, it will depend on what his surgeons say as well. He's back in the gym and progressing well, but hasn't ridden on the bike again yet. I'm of the understanding that he will be available to test his fitness on a bike soon." Redding said.
"We have a strong field of both factory and factory-supported riders. From a constructor's point of view, we do have a lot of YZF-R1's out there. I think by default it will be difficult for us not to do well for the rest of the 2017 season," according to Redding.
Maxwell now resides second in the Championship and was full of praise for Redding and YRT for their performance over the racing weekend at Winton.
"Working with John has been easy. I can always be up front with him and tell him how I feel and it's always been the same with me." Said Maxwell "There are never any hidden agendas and that's always a relief for any rider. Luckily, we've never had a falling out and the team is always moving forwards with a positive agenda.
"Obviously, Winton was a great round for us last week, and as a culmination of all the hard work YRT have put in. It's a family orientated team and we all enjoy having a large support group around. There is a lot of focus and pressure at the moment, being the sole YRT rider until Glenn returns from Injury. Currently we have to make all the decisions and test all the tyres. For me, it's a great environment for me to achieve the results I'm after. Whilst there is a lot of responsibility on me at the moment, I thrive on it and I know can make it work." Maxwell said.
Redding believes the riders will enjoy Round 4 at Hidden Valley Raceway at Darwin; "All the riders love the track and it's been a long time since ASBK has been there. It's an unknown from a team perspective as to how we'll fare, but we'll find out when we get there!"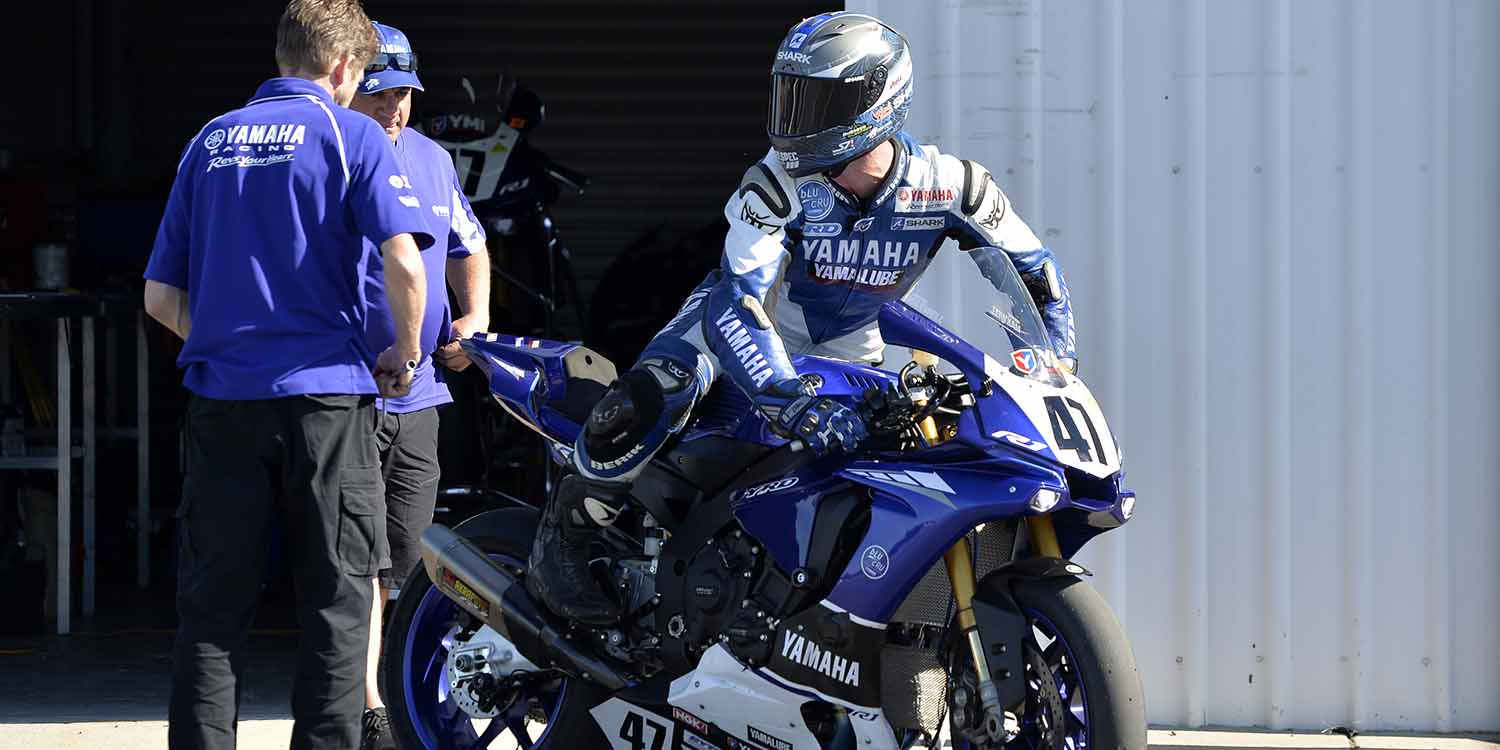 Current Top 10 Championship Standings
1
   Daniel FALZON (SA)
139
2
   Wayne MAXWELL (VIC)
130
3
   Troy HERFOSS (QLD)
130
4
   Robert BUGDEN (QLD)
125
5
   Bryan STARING (WA)
 96
6
   Josh WATERS (VIC)
 85
7
   Cru HALLIDAY (NSW)
 84
8
   Kyle BUCKLEY (QLD)
 68
9
   Michael BLAIR (NSW)
 65
Tune into Fox Sports on Tuesday the 16th of May at 17:30 AEDT for ASBK on Fox Sports to relive all the race action from the Winton ASBK Round! Also visit asbk.com.au for the live stream and on demand.
Air Dates and Times. EST Times
May 16       17:30-19:30  Fox Sports 506
May 17        00:30-02:30  Fox Sports 506
May 17        20:00-22:00  Fox Sports 506
May 18        11:00-13:00  Fox Sports 506
May 20        05:00-07:00  Fox Sports 506
2017 Yamaha Motor Finance Australian Superbike Championship Presented by Motul Pirelli Calendar:
Round 4 Hidden Valley Raceway, NT                                           7-9   July                    
Round 5 Morgan Park Raceway, Warwick, QLD                         25-27 August
Round 6 SMP Eastern Creek, NSW                                              8-10  September  
Round 7 Spokes.com.au presents Phillip Island Circuit, VIC    6-8  October
Stay up to date with all the latest news and updates from the ASBK in the leadup to Round 4 at Hidden Valley Raceway by liking ASBK on Facebook, following the @asbk on Instagram and checking out the ASBK website here.