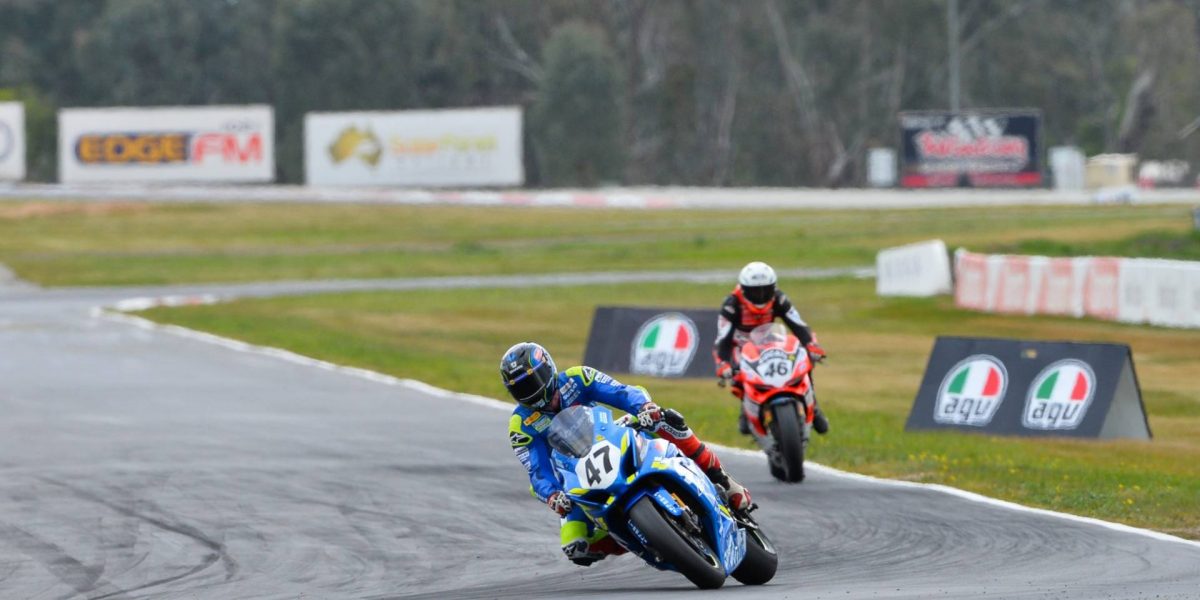 Podium whitewash for Pirelli riders on Winton ASBK weekend
Pirelli put forward a convincing performance throughout round five of the 2019 Motul Pirelli Australian Superbike Championship (ASBK) at Winton Motor Raceway in Victoria, as Wayne Maxwell (Superbike), Tom Toparis (Supersport), Brandon Demmery (R3 Cup) and Archie McDonald (Oceania Junior Cup) each won their respective categories.
Winton, VIC, 8 September 2019 – It was a winning weekend at Winton Motor Raceway's fifth round of the 2019 Motul Pirelli Australian Superbike Championship (ASBK) between 6-8 September, as Pirelli-equipped racers dominated the premier class podium.
In Superbike qualifying it was DesmoSport Ducati's Mike Jones who recorded the fastest-ever two-wheel lap of the technical three-kilometre circuit, posting a 1m19.994s lap-time to lead fellow Pirelli riders Wayne Maxwell (Team Suzuki Ecstar) and Cru Halliday (Yamaha Racing Team) from the front row of the grid.
After experiencing a mixture of variable weather across the weekend, the opening 16-lap encounter was contested in cool but dry conditions, as Maxwell got the better of Jones for victory and earned a new lap record of 1m20.221s in the process. Defending champion Troy Herfoss (Penrite Honda Racing) charged through from 12th to complete the podium in third.
Following multiple restarts in the second outing, the 'wet race' was declared at the conclusion of lap four due to rainfall and riders being on slick tyres unsuitable to the conditions. As a result, only half points were awarded and it was Jones who was credited P1 from Maxwell and Herfoss. Overall, Maxwell won the round from championship leader Jones and Herfoss.
The majority of Pirelli riders in the Superbike class chose the Diablo Superbike 125/70R17 NHS TL SC1 (552J) front tyre, combined with a mixture of both the Diablo Superbike 200/65R17 SC1 (SW1049) and Diablo Superbike 200/65R17 (SY0188) rears. The Diablo Superbike 200/65R17 SC0 (551J) was a popular rear qualifying option.
Points-leader Tom Toparis (Yamaha) was the class of the field in Supersport, scoring pole position at 1m23.503s and then going on to cross the line first in both 12-lap races. He won race one over Broc Pearson (Yamaha) and Ty Lynch (Yamaha), before topping Oli Bayliss (Yamaha) and Pearson in race two. Joining him on the all-Pirelli overall rostrum was Pearson (Yamaha) Lynch.
Favoured Pirelli options in the Supersport class were the Diablo Supercorsa SC 120/70ZR17 SC1 (R035) and Diablo Supercorsa SC 120/70ZR17 SC2 (R036) front tyres, combined with the Diablo Supercorsa SC 180/60ZR17 SC1 (R041) and Diablo Supercorsa SC 190/60R17 SU1149 rear tyres.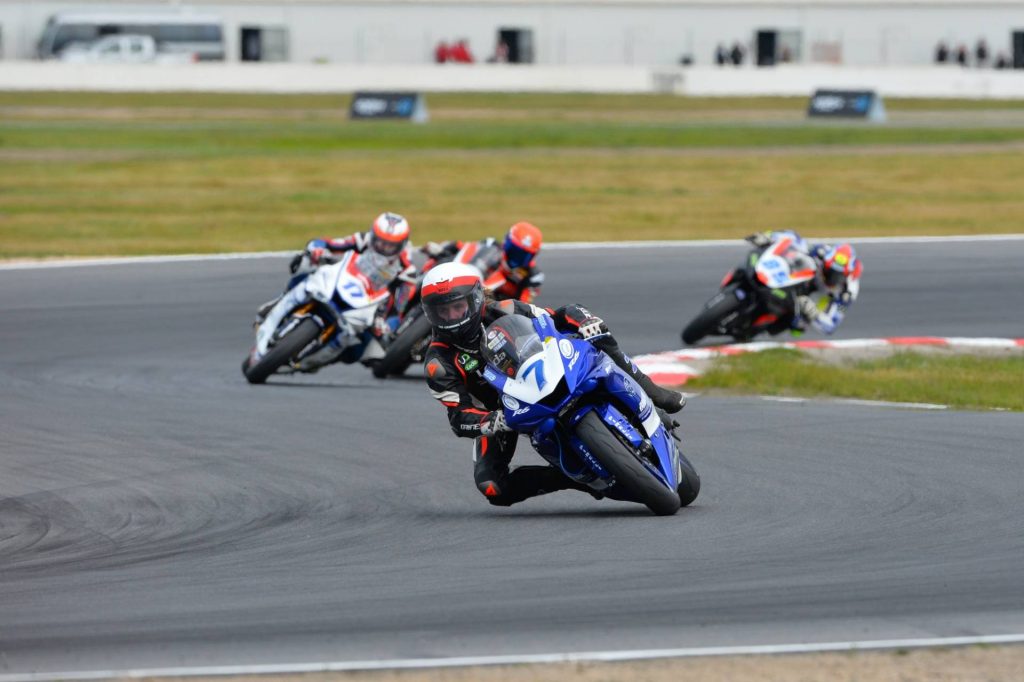 Pirelli also secured 1-2-3 results in the R3 Cup, led by Brandon Demmery (Yamaha) ahead of series leader Hunter Ford (Yamaha) and Locky Taylor (Yamaha). In addition, Ford was runner-up in Supersport 300 after winning race three, followed by Max Stauffer (Yamaha), who still stands atop the points table.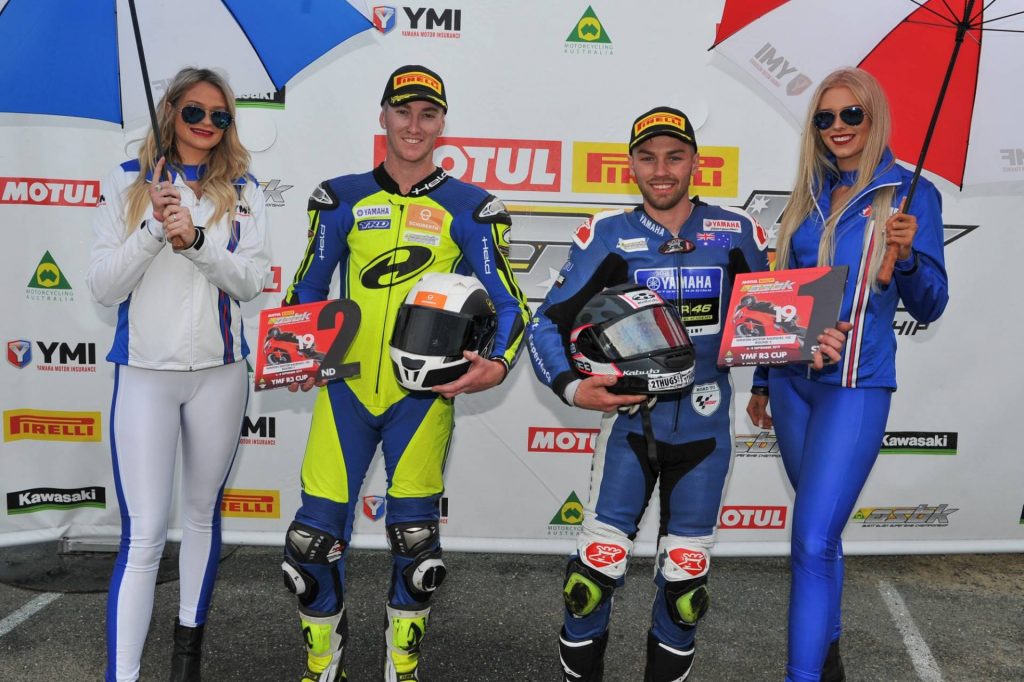 In both the hotly-contested R3 Cup and Supersport 300 divisions, Pirelli racers opted to use the Diablo Supercorsa SC 110/70ZR17 58W TL SC1 (U616) front and Diablo Supercorsa SC 140/70ZR17 66W TL SC2 (U617) rear tyre options.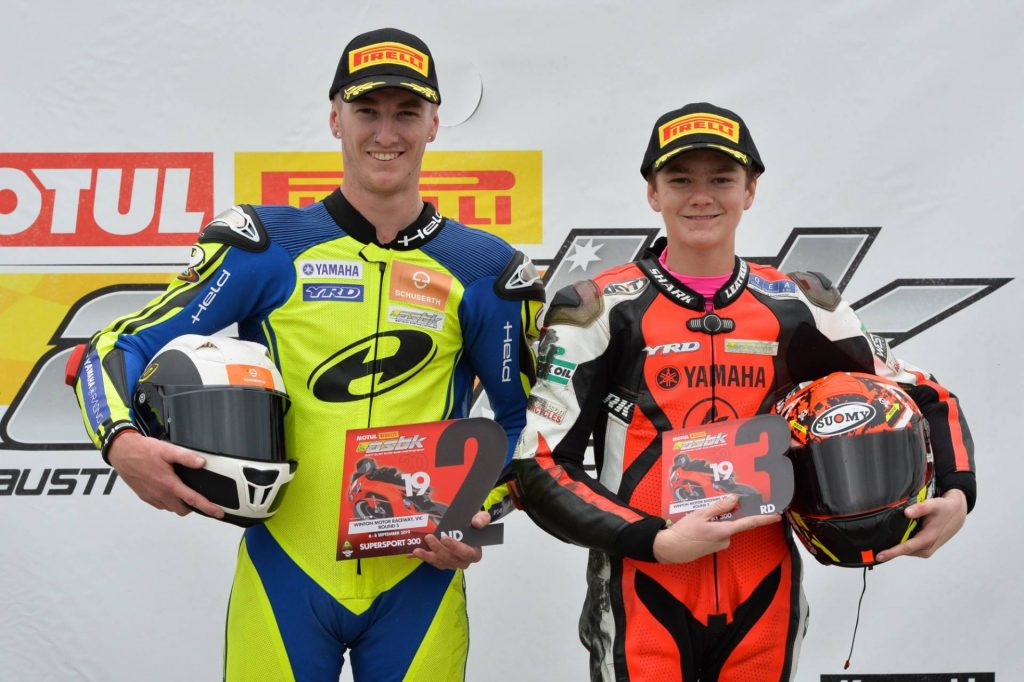 Round four of the Oceania Junior Cup saw Archie McDonald (Yamaha) win race three and the overall. He was joined on the podium by championship leader Carter Thompson (Yamaha) and Angus Grenfell (Yamaha), who won races one and two but crashed in the final outing. Each rider used the Diablo Superbike 100/90-17 SC1 front and Diablo Superbike 120/70-17 SC2 rear control tyres.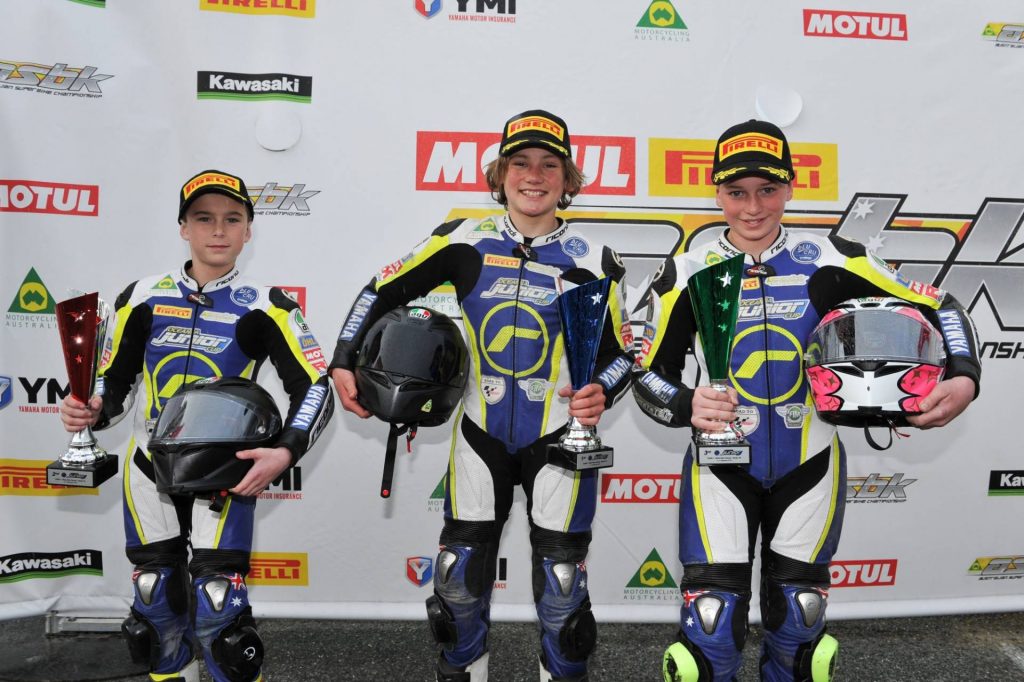 "With difficult cold, wet conditions on Friday limiting track time, as well as changing conditions for qualifying and the races, Pirelli competitors were able to perform at exceptional levels," commented Pirelli product manager Garry Crilly. "Pirelli took a new outright motorcycle lap record during Superbike qualifying and also filled all podiums for Superbike and Supersport."
Round six of the 2019 Motul Pirelli Australian Superbike Championship (ASBK) is scheduled for Victoria's Phillip Island Grand Prix Circuit between 4-6 October.
Pirelli Motorcycle Tyres are imported and distributed exclusively in Australia by Link International. Visit www.linkint.com.au for additional information.
Image credit: Russell Colvin/Foremost Media.